Ford is a family company in more ways than one. The culture is anchored in shared beliefs and ideals, acting for the common good. As an organization, Ford believes everyone should have the freedom to move and pursue their dreams, and seeks to create a culture of belonging for every employee.
These truths guide how we live, act and communicate. They keep us focused on what matters most.
We are a company driven by purpose. Whether it's our customers, employees, partners, or communities, we obsess about the wants and needs of people to drive human progress.
We begin with the belief that trust in our brand, and in each other, comes from acting with integrity and transparency. We foster safe, inclusive work environments that create freedom to be our whole selves and do our best work.
We approach the world and each other with a sense of interest and wonder. We are humble enough to know we can learn from every situation, and actively question to understand and think critically.
We cultivate meaningful change to optimize today and create tomorrow. We look ahead in our focal length and bring clarity to the future. We solve problems creatively, accept risk, and experiment boldly.
We accept challenges and overcome them with confidence, courage, and optimism. We put the world on wheels, embracing disruption to evolve. We are resilient and in it for the long haul.
We are accountable. We are in business to create value, and we celebrate when we do. We are focused on our competitive fitness, efficiency and agility. We make quality decisions, and are each empowered to deliver excellence.
We rely on, respect, and care for each other. We build networks and partners without boundaries. We welcome everyone's unique contributions, communicate candidly, and work together as ONE team - we are a family.
Whether you're a recent graduate or a seasoned professional, we seek the best and brightest from all over the globe to make a positive impact on the world. 
Diversity, Equity & Inclusion
Ford invites us to bring our whole selves – all of our passion, inspiration, integrity and uniqueness – into the office each day.
Product Development/Research Engineer
At just 26 years old, Victoria Schein has already filed 33 patents while researching mobility and connectivity for Ford.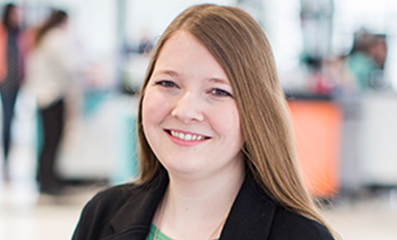 From tinkering in her father's garage to working on real engines, Molli Andor loves a good challenge.