A Short History of the Mercury Brand
Named from Roman mythology and popular for over 70 years
In the 1930s, Ford designers began work on a vehicle that would have more features and styling than was offered on any other current Ford product. As the vehicle neared completion in 1938, Edsel Ford and Ford Sales Manager Jack Davis decided to launch an all-new brand for the premium range to set it apart from the mainstream Ford Blue Oval products and Lincoln luxury cars. And, with that, Mercury was born.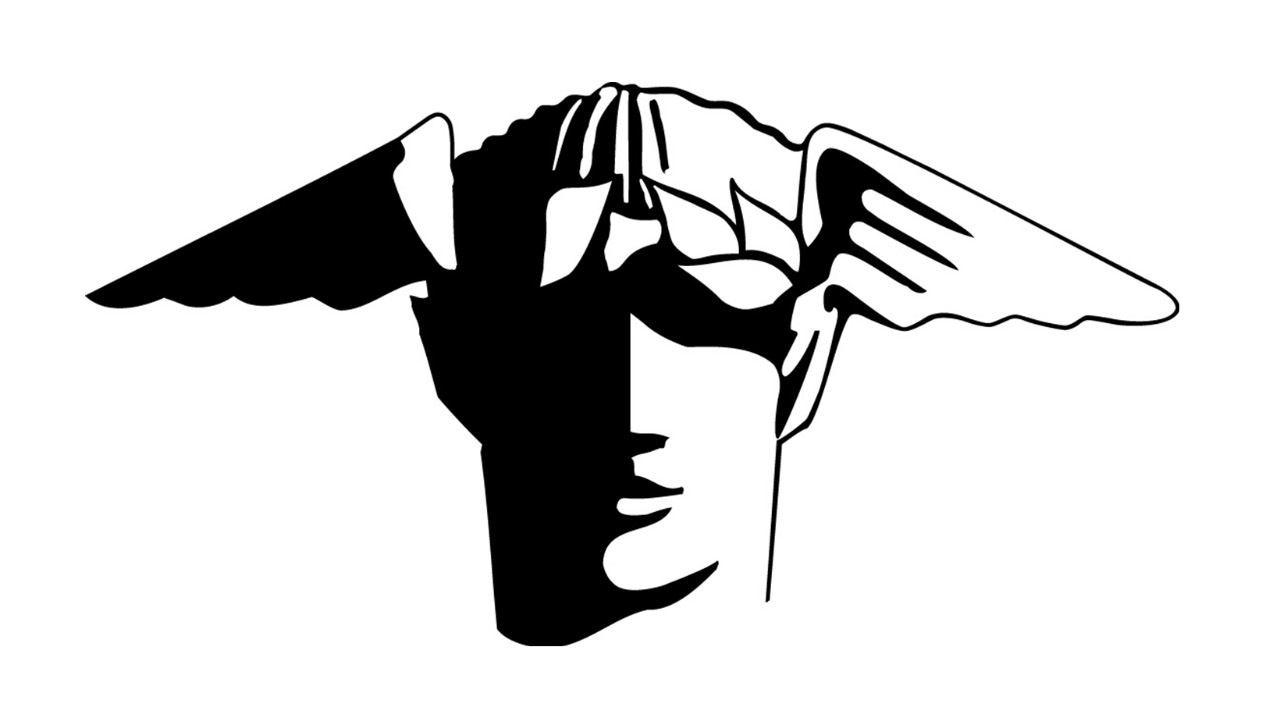 The vehicles from Mercury would compete with mid-level offerings from GM, Dodge and Chrysler's DeSoto, but would slot in just below the Cadillac lineup. Mercury filled a niche between our deluxe Ford V-8 and the Lincoln Zephyr V-12.

Henry Ford's son, Edsel, chose the name for this new lineup. Mercury, the winged god of commerce in Roman mythology, symbolizes dependability, speed, skill, and eloquence. Ford's vision for the Mercury brand included improved power, ride, handling, stopping distance, internal noise, and enhanced styling.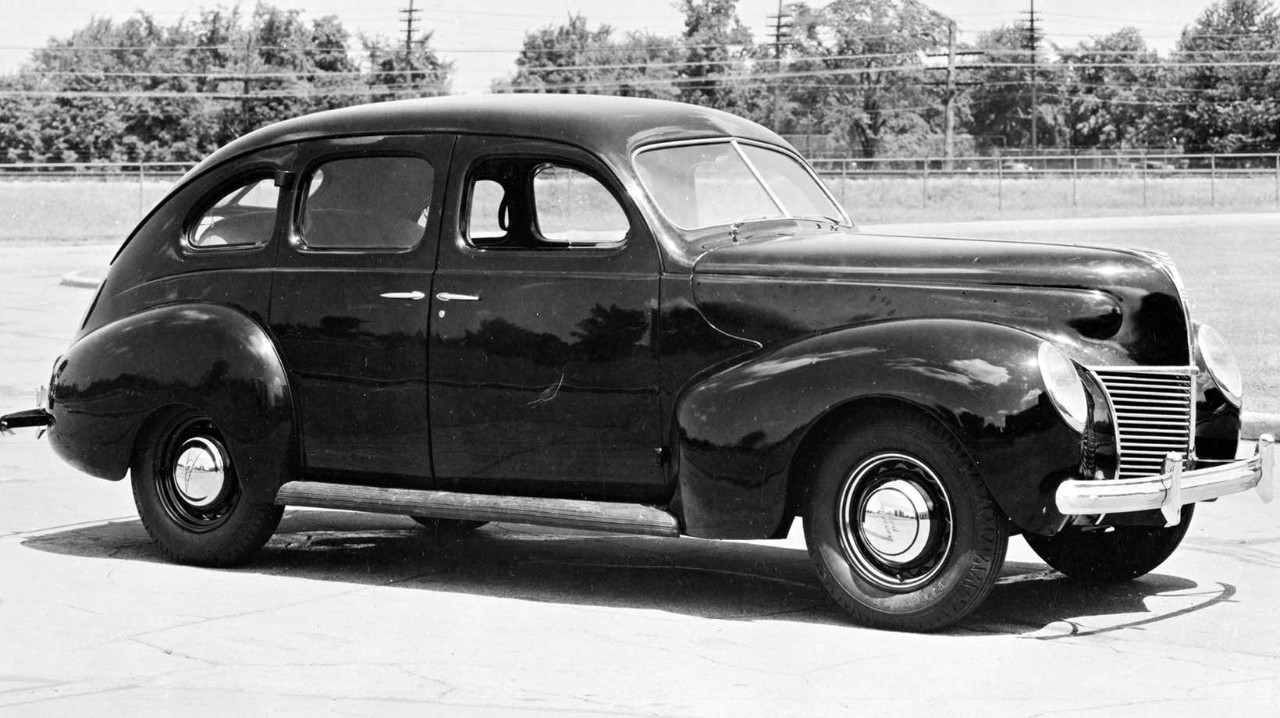 The first model, the 1939 Mercury 8, sold for $916 and had a 95-horsepower V-8 engine. More than 65,000 were built the first year. The offerings included a two- and four-door sedan, a sports convertible, and a town sedan. Just two short years after Mercury debuted, America entered World War II and production was halted. When the war ended in 1945, Mercury was coupled with Lincoln, and the Lincoln-Mercury Division was born.

In 1949, Mercury introduced the first of its "new look" integrated bodies, which became a favorite of the hot-rod generation. Movie buffs saw James Dean's customized version of the '49 Mercury Series 9CM when he drove a de-chromed version of the car in the 1955 movie classic Rebel Without a Cause.
The 1950s featured even more modern styling and innovations such as the industry first fixed sunroof/moonroof on the 1954 Mercury Sun Valley, with a transparent Plexiglas top. In 1957, Mercurys grew wider, longer, lower, and more powerful with what was called "Dream Car Design." Mercury had entered its heyday as a premium brand with models like the Montclair, Monterey and Turnpike Cruiser.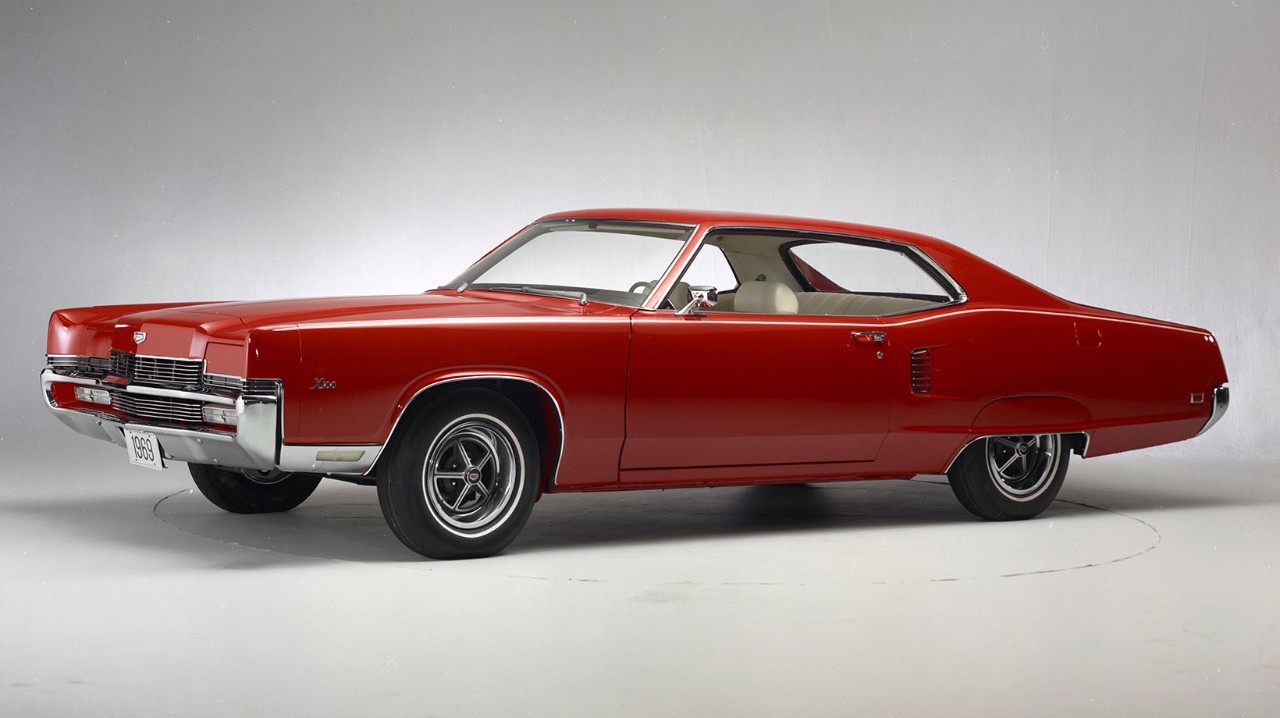 During the Ford Division's 1960s "Total Performance" era, Mercury added performance and speed with vehicles such as the S-55 and Marauder, which found some success in racing. In 1967, the Cougar was introduced, which was Mercury's version of the Ford Mustang. The 1970s saw the introduction of the Grand Marquis, Mercury's best-selling nameplate. Mercury sales peaked in 1978 at an all-time high of 580,000.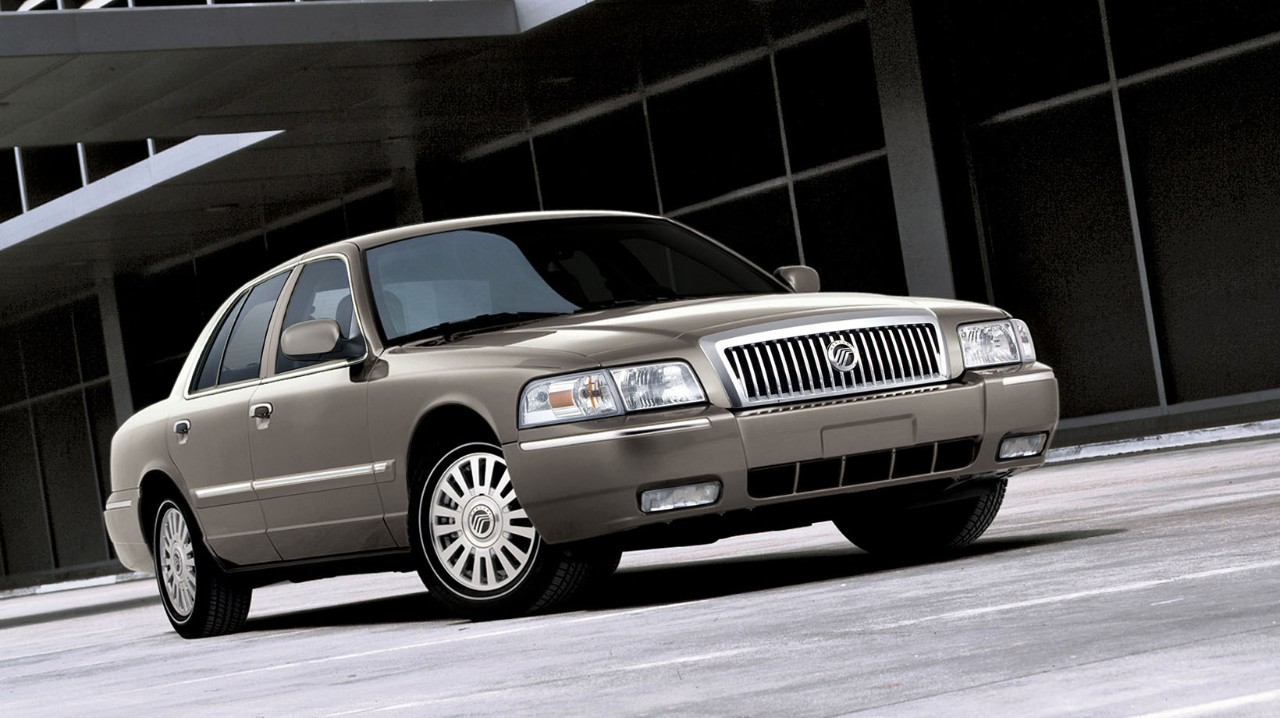 Mercury's reputation for performance was briefly revived in 2003 with the return of the Marauder, built off a hot-rodded Grand Marquis which shared a platform with the Ford Crown Victoria. But after interest in Ford's mid-brand waned and sales began a steady Ford decided to drop Mercury in Canada for 1999, although the Grand Marquis was still marketed there wearing a Mercury badge through 2007. Production of Mercury vehicles ceased in all markets during the fourth quarter of 2010, with the final Mercury automobile, a Grand Marquis, rolling off the assembly line on January 4, 2011. Ford completely phased out the Mercury brand in 2011, as the company refocused its marketing and engineering efforts solely on the Ford and Lincoln brands.

About Ford Motor Company
Ford Motor Company (NYSE: F) is a global company based in Dearborn, Michigan, that is committed to helping build a better world, where every person is free to move and pursue their dreas. The company's Ford+ plan for growth and value creation combines existing strengths, new capabilities and always-on relationships with customers to enrich experiences for and deepen the loyalty of those customers. Ford develops and delivers innovative, must-have Ford trucks, sport utility vehicles, commercial vans and cars and Lincoln luxury vehicles, as well as connected services. Additionally, Ford is establishing leadership positions in mobility solutions, including self-driving technology, and provides financial services through Ford Motor Credit Company. Ford employs about 182,000 people worldwide. More information about the company, its products and Ford Credit is available at corporate.ford.com.