A Neighborhood Newsletter from Ford
FORD IS HERE TO LEND A HAND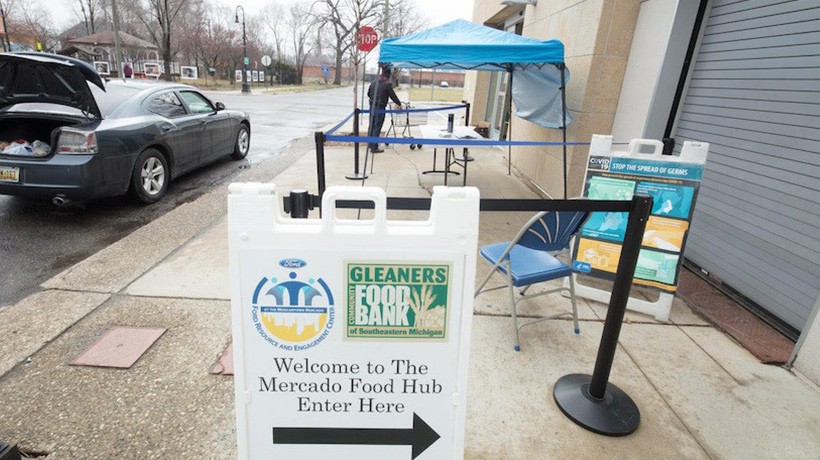 As the coronavirus pandemic continues to unfold, our hearts go out to everyone who has been affected. We know the days ahead will be difficult, but as a city and a network of communities, we will navigate through this crisis together.
In accordance with Gov. Gretchen Whitmer's stay-at-home executive order, we temporarily suspended construction at the Michigan Central development. We are continuing to follow all the latest guidelines from state and national authorities and health organizations, and work will start again when it is safe to do so.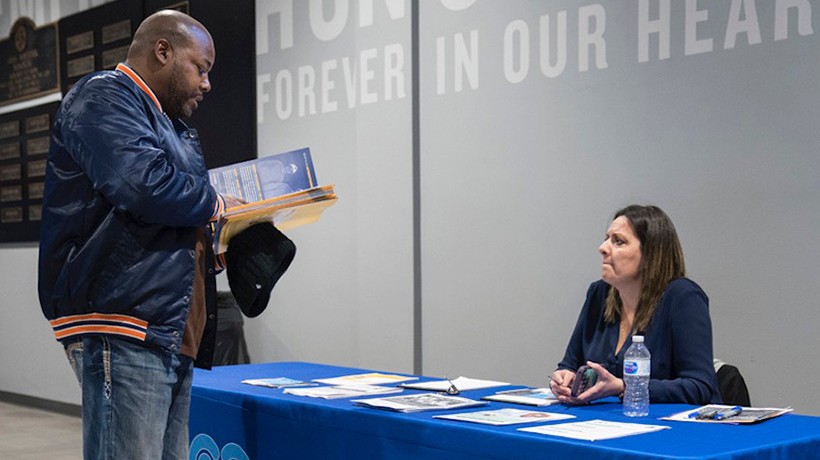 We also have temporarily closed the Michigan Central Information Center and the Ford Resources and Engagement Center (FREC) Southwest. The Ford Motor Company Fund, Ford's philanthropic arm, worked with Gleaners Community Food Bank to convert all food pantry services at the FREC Southwest into drive-up distribution points.*
Ford Fund directed $500,000 to five Detroit-area nonprofits that provide shelter and food delivery to senior citizens, families, and others who are at risk throughout southeast Michigan. These groups include Gleaners Community Food Bank, Focus: HOPE, Cass Community Social Services, Detroit Rescue Mission Ministries, and United Way of Southeastern Michigan.
Additionally, Ford Fund collaborated with Aramark to deliver 1,200 containers to the Pope Francis Center in Detroit to help it provide to-go meals to the homeless.
With access to mobility a pressing need in local communities, we have also been using idled Ford and Lincoln vehicles to help deliver food, water, and other supplies.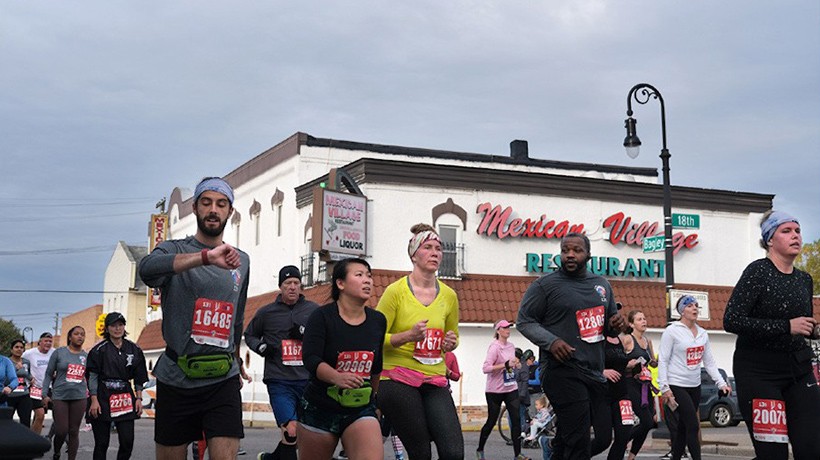 Ford is working with dealers across the country to offer payment relief for eligible new-car owners. Ford Credit U.S. customers who purchased or are leasing vehicles and are having payment difficulty are encouraged to access their Account Manager profile either online at accountmanager.ford.com or by calling a special hotline — 800.723.4016 — to discuss options.
In support of those on the front lines of the coronavirus crisis, Ford has joined forces with 3M, GE Healthcare, and UAW to quickly expand production of critically needed medical equipment. We are proud to lend our engineering and manufacturing expertise to supply powered air-purifying respirators for healthcare professionals, face shields for essential workers, and ventilators for patients fighting COVID-19.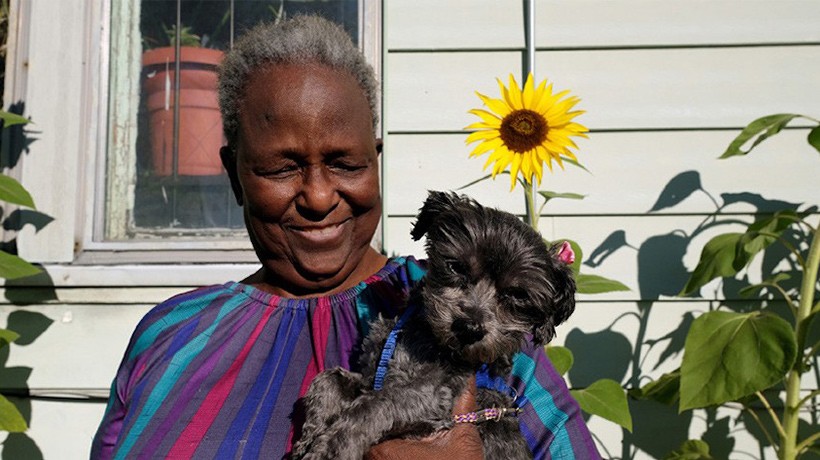 If you have questions, please email us at Corktown@Ford.com and check our website, www.MichiganCentral.Ford.com, for updates. We do not know how long this crisis will last, but we know that we will get through it together.
Please take care of yourselves, your families, and each other.
*FORD RESOURCE AND ENGAGEMENT CENTER SOUTH-WEST FOOD DISTRIBUTION 
Please call prior to arrival to determine eligibility and schedule a pick-up time. A limited delivery service is also available. All drive-thru distributions will take place at 20th Street and Bagley Street at the Food Hub entrance.
COMMUNITY RESOURCES AND WEBSITES
The City of Detroit's Recreation Department is providing meals for children.

Detroit Area Agency on Aging is providing frozen meals for seniors ages 60 and up.

All major services you need from Detroit at Work – looking for a job, help with your resume, understanding where to file for unemployment – are all available online at DetroitAtWork.com, or call 313.962.WORK.
Drive-thru COVID-19 testing.
Detroit has a drive-thru COVID-19 testing site at Joe Dumars Fieldhouse at the former Michigan State Fairgrounds. Residents can make appointments but must have a doctor's prescription to be tested.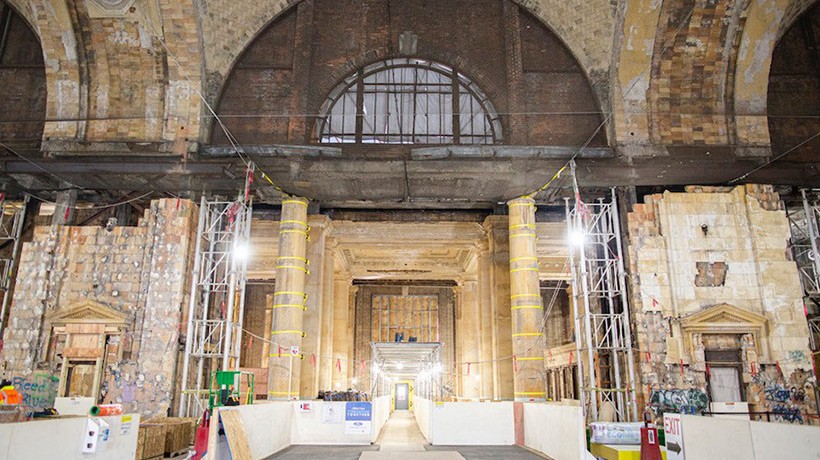 United Way for Southeast Michigan: Call 2-1-1 or visit unitedwaysem.org
Gleaners Community Food Bank: Call 2-1-1 or visit gcfb.org/fighting-hunger/get-help
Cass Community Social Services: Call 313.883.2277 or visit casscommunity.org
Detroit Rescue Mission Ministries: Call 313.993.4700 or visit drmm.org
Focus: HOPE: Call 313.494.5500 or visit focushope.edu/covid-19_response
FAST TRACK JOB PROGRAM LOOKING FOR DETROIT RESIDENTS
Do you want to help restore Michigan Central Station? Have you considered a career in skilled trades? If your answers are yes, the Ford Fast Track Program is for you.
Interested parties can register at DetroitAtWork.com this summer. You will then be contacted and asked to review and complete preliminary training requirements. Upon completion of the training, you'll be eligible to enter a 4-month fast track program. This hands-on work-based experience is a paid program where you will have an opportunity to explore the construction of skilled trades and find the fit that is right for you.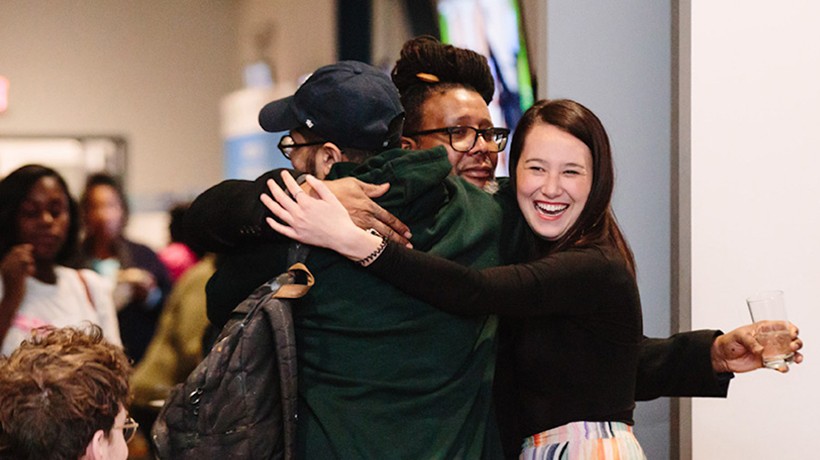 The first Fast Track cohort is planned to begin in 2020. Definitive timing will be determined once the coronavirus crisis is resolved. Preference will be given to residents who live in the impact area.
CREATING CULTURE AND COMMUNITY GRANT WINNER UPDATES
For the past few months, student photographers have explored the neighborhoods surrounding Michigan Central to capture portraits of its people and places.
Capturing Belief was one of four recipients of $250,000 in grants from Ford Motor Company as part of our commitment to the neighborhood. The group from Detroit was awarded $85,000 for a program focused on mentoring students in the fields of photography and creative writing to help produce a visual history of the community. Students explored Hubbard Richard, Corktown, and North Corktown.
"Ford Fund is providing immeasurable support to young storytellers, fostering their creativity, enhancing their knowledge of their city, and developing relationships with each other and their neighborhood," said Capturing Belief Co-Founder, Romain Blanquart.
Other winners included Heritage Works, which was awarded $75,000 to fill community spaces, green spaces, schools, and other venues with music and performance arts; the Matrix Theatre Company, which was awarded $55,000 to collect first-person testimonies and oral histories from residents of all walks of life; and Motor City Dance Academy, which was awarded $35,000 to use hip hop and their S.E.E.D. program to engage with the community.
MICHIGAN CENTRAL CONSTRUCTION UPDATES
Once construction begins again, we will be in the middle of phase two of the restoration of Michigan Central Station, the longest and most labor-intensive part of our project. This involves fixing the steel structure and repairing more than eight acres of masonry.
The cleaning and repairing of the brick and terra cotta masonry on the west side of the building is expected to be completed later this year before the scaffolding is relocated for work on the east side. Almost 300 limestone blocks will replace deteriorating stone on the exterior façade starting this spring.
Inside, we will be replicating the beautiful historic features in the grand Waiting Room, using sophisticated 3D modeling techniques and bringing heat back to the building for the first time in 30 years.
Just next door, pre-construction will start back up on the Albert Kahn-designed former Detroit Public Schools Book Depository.
MICHIGAN CENTRAL STATION CITY:ONE CHALLENGE WINNERS ANNOUNCED
Our vision for Michigan Central is to create a mobility innovation district that brings together the community and public and private partners to solve tomorrow's transportation challenges and improve mobility access for everyone. The City:One Challenge is a wonderful example of that in action.
We were excited to announce the winners of the crowd-sourcing program in January during a special event presented by Adjent and attended by nearly 200 people at the Corner Ballpark in Corktown. The three winners, selected from a field of 164 proposals submitted, are splitting $250,000 to test their projects in a real-world setting. Fifteen percent of the proposals came from the Michigan Central impact area.
The local Detroit high-school students behind the winning Mercy Education Project will create Rock City Mobility Stations: kiosks that will feature signage, maps, bus schedules, and mobility options. They also may host scooters, bikes, and ride-sharing services.
"Our team of high-school girls came up with a wonderful idea to improve mobility and increase safety in the community where they live, go to school, and play through their creation of Mobility Stations," said Heidi Raubenolt, Mercy Education Project Executive Director.
AbleLink Smart Living Technologies won for its WayFinder ecosystem, which enables residents with disabilities or those who aren't proficient in English to download a customized app that helps them plan their route and travel independently.
Detroit-born artists Freddy Diaz and Donald Calloway, part of the third winning team that also includes DTE and Downtown Detroit Partnerships, will create public art along the Michigan Avenue bridge over the Lodge.
"We were thrilled to be a part of this project as it will make the area more inviting for people using all modes of transportation, including pedestrians, cyclists, and drivers," said Kevin Waskelis, Neighborhood Revitalization senior strategist for DTE.
Visit our website for updates: www.michigancentral.ford.com
Contact Us: 313.845.3673 | corktown@ford.com | #FORDETROIT
Please do not submit confidential information. Ford will not keep your idea confidential, as your idea will be copied and distributed to many people at Ford for evaluation. We do not wish to make your idea public, but there are a large number of Ford specialists that may review the idea, and it may be discussed with individuals outside of the company. If you would like to keep your materials confidential, do NOT send them to us. WE WILL NOT REVIEW CONFIDENTIAL INFORMATION.