TEAM RUBICON POWERED BY FORD
Together with Ford Fund, the philanthropic arm of Ford, we are building on our longstanding relationship with Team Rubicon, a veteran-led humanitarian organization. This five-year commitment includes a dedicated fleet of 17 vehicles, a philanthropic investment, and an employee volunteer effort totaling $5.8 million in investments and expanding the organization's reach in underserved communities impacted by disasters and crises.
Helping Build a Better World
Helping Build a Better World
One of the core values engrained in the company's DNA is giving back and showing up for communities. Ford has been invested in disaster relief efforts since 1999, when a catastrophic earthquake struck Turkey and the company mobilized vehicles, volunteers, and other lifesaving aid in the region. Since then, Ford has consistently supported disaster relief efforts in communities across the country and around the world. As the rate of floods, tornados, hurricanes, and wildfires continue to increase, this investment will scale Ford's nearly twenty-five-year commitment to disaster relief work.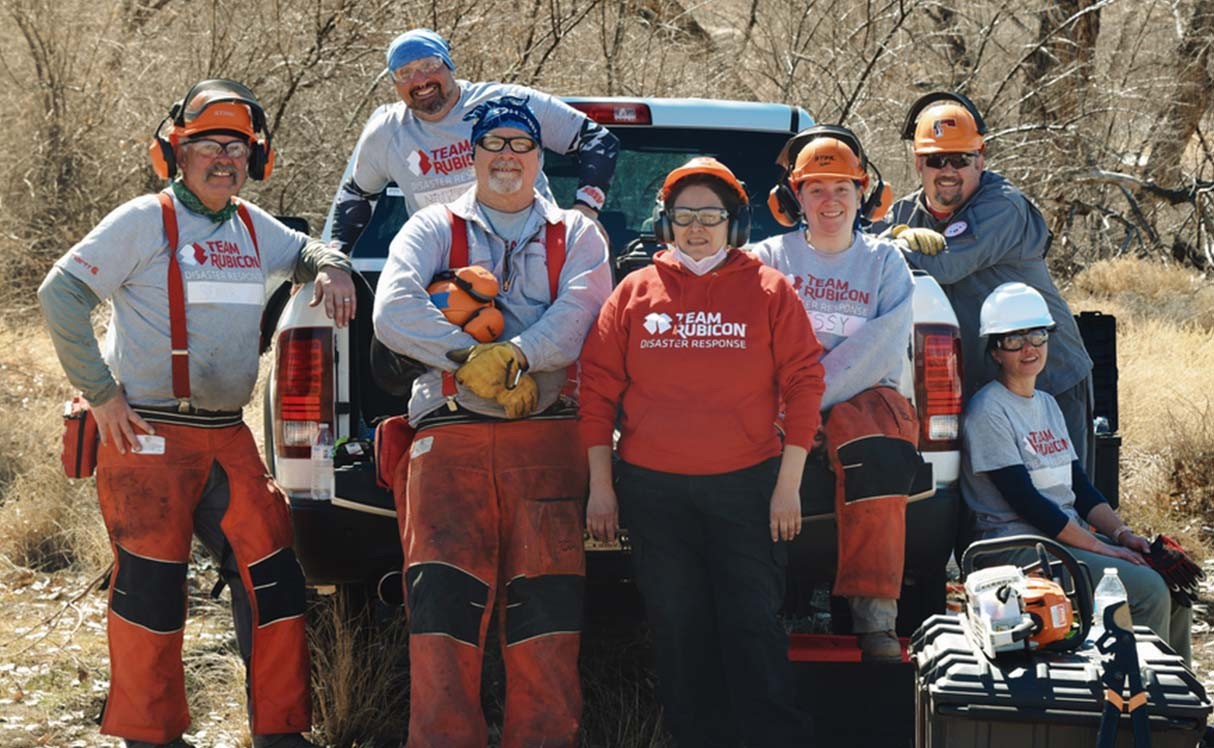 Built to serve. Powered by greyshirts.
Team Rubicon was founded by two Marines in the wake of Haiti's devastating earthquake in 2010. Since then, the organization has expanded to 160,000 Greyshirt volunteers and deployed its teams to more than 1,100 disasters and humanitarian crises around the world. Team Rubicon is led by veterans whose tenacity, operational expertise, commitment to service enable their teams to reach underserved communities disconnected from aid and other services.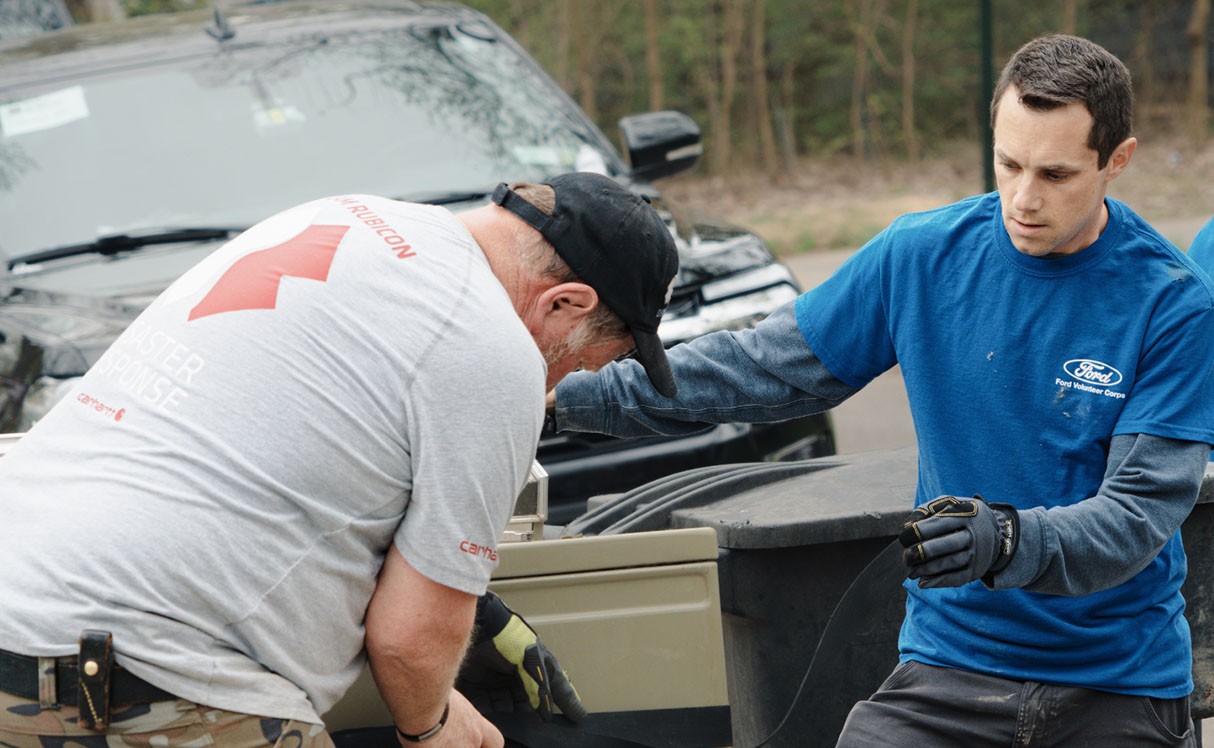 As the company's philanthropic arm, Ford Motor Company Fund has been helping meet the unique needs of under-resourced and underrepresented communities for more than seventy years. Under the leadership and direction of Bill Ford, Ford Fund created the Ford Volunteer Corp in 2005 as way for employees to give back. Through this collaboration with Team Rubicon, Ford employees can also sign up to volunteer alongside Team Rubicon volunteers.
Photos courtesy of Team Rubicon.