Human Machine Interaction
As the world turns toward digital technology, Ford and the F-150 are once again leading the way.
For decades, the automobile was an entirely analog technology. Drivers engaged with their vehicle and the road through a series of mechanical interactions that amplified and refined the human capacity for motion. For Henry Ford, the goal of this revolution was to "put the world on wheels," and this vision has driven innovation at Ford Motor Company ever since.
HMI Design, Ford F-150 - Meet the Ford team behind the F-150 driver interface.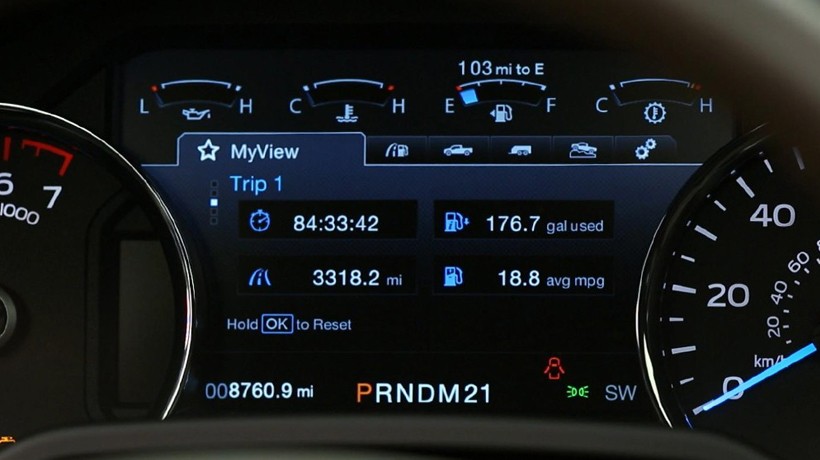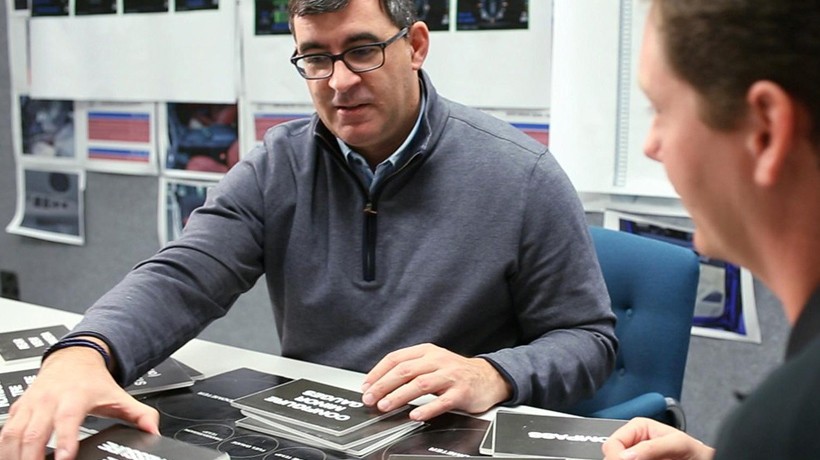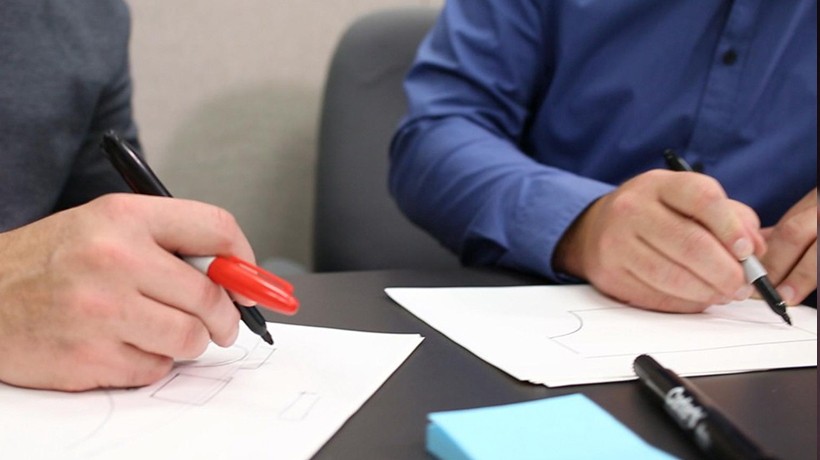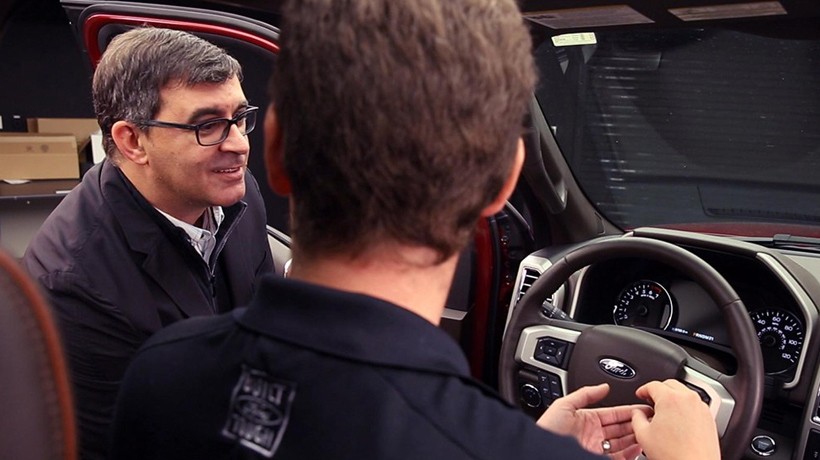 Now the world is increasingly turning to digital technologies to refine the driving experience, and Ford is once again leading the way. Parrish Hanna, Global Director of Interaction & Ergonomics, heads up the team that is pushing Ford and the F-150 to the cutting edge of human machine interaction (HMI). He directs the work of more than 130 researchers, engineers and designers who are finding new ways to integrate digital technology into the F-150, from instrument panels to lighting, sound design, entertainment systems and more.
The ultimate goal for Ford's HMI team is to understand and validate that the technologies they're placing in the F-150 are useful, useable and desirable. To accomplish this, the team uses an array of quantitative and qualitative research activities to get to know the Ford customer – who they are, what they want from a multi-faceted vehicle like the F-150, and how they use its features to get the job done. This research takes the team from the library to the lab and beyond.
"Our process actually starts by understanding socio-economic and cultural change and dynamics around people and communities," Parrish notes. Analyzing these markets trends, employment patterns and lifestyle developments helps reveal the expectations that customers are bringing to digital technology, the Ford brand, and the F-150.
To get a more detailed view of these trends, the team employs specialists in human culture who literally ride along in back seats as unbiased observers, looking for patterns, interactions and new behaviors around vehicle technology. "F-150 customers are hard-working people who consider the truck their ultimate tool," Hanna explains. "So we think about them, the actions that they take over the course of the day, and how the truck enables that."
Once the customer data is collected, the team develops their insights into concepts that are again placed in front of actual truck customers, often and frequently. "The new F-50 is an interesting case study because we very much took an iterative design approach, with rapid prototyping and lots of experimentation," Hanna notes. "It was almost a guerilla attempt to get feedback on everything that we were doing." For the F-150, that meant testing new technologies at hotspots such as rallies and auto shows, where researchers could gather frank opinions from passionate truck people about what works, what doesn't and what more could be done.
This close listening led to the development of My View, an innovative feature that lets owners customize the content and order of the truck's driver cockpit screens – and access them at the touch of finger. It's an impressive technical achievement, and for Hanna My View is about more than meeting benchmarks for safety and efficie ncy. It's about offering F-150 customers a way to make the truck truly their own. "I talk a lot about digital systems as being like the design of emotional systems," he explains. "We ended up bringing a lot of flexibility, personalization and customization to the truck because we discovered that F-150 owners really connect with their truck at that very deep level."
Moving forward, Hanna sees the HMI team's far-reaching approach to technology integration expanding even further. "In the past, HMI design was very much about designing individual components, whether it was a display, a set of buttons, or the steering wheel itself," he explains. "Now we're developing a much more holistic system, including new disciplines and other groups within Ford, such as advance research, design and marketing."
No matter where technology leads, however, Hanna knows that making the interactions easy for customers and making them uniquely Ford is the key to his team's success. "I believe HMI should be the whole of all of these elements coming together to create a truly branded experience for the customer, whether its Ford or Lincoln, a performance vehicle or a truck like the F-150. That's where we'd like to be."