We don't just dream about what a better future could look like. We're investing in building the future of automotive manufacturing.
Ford's Impact at a Glance
Ford employs the most hourly autoworkers in America
Ford employs more than 57,000 hourly autoworkers*, and almost 86,000 total workers in the U.S. alone.


*Based on 2022 year-end hourly employment data.
Ford assembles more vehicles in the U.S. than any other automaker
Ford assembled more than 1.8 million vehicles in the U.S. last year – 130,000 more than any other auto manufacturer.*
 
*Based on S&P Global Mobility CYE 2022 US Light Vehicle Production data.
100% Committed to being 100% Assembled in America*
Ford F-Series® are 100% assembled in America, including in states like Michigan, Kentucky and Ohio. 

*Of foreign and domestic parts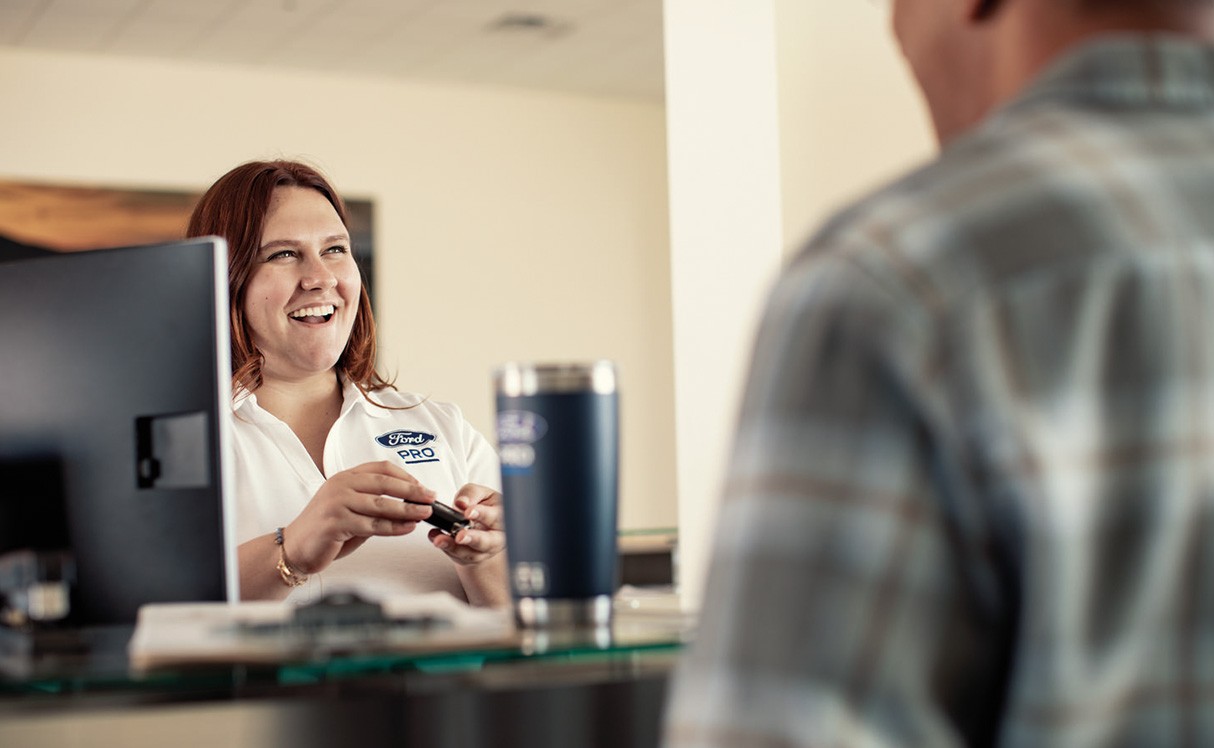 Ford dealerships are a part of every community
Ford has almost 3,000 dealerships, which employ more than 170,000 men and women across the United States.