Ford Recognized in Bloomberg Gender-Equality Index
Index highlights practices and policies – including flexible work arrangements – that can improve gender equality in the workplace and local communities
For the fourth year in a row, Bloomberg has recognized Ford among 418 companies in its 2022 Bloomberg Gender-Equality Index across 45 countries and regions. The index tracks the performance of public companies committed to disclosing their efforts to support gender equality through policy development, representation, pay equity, culture and transparency.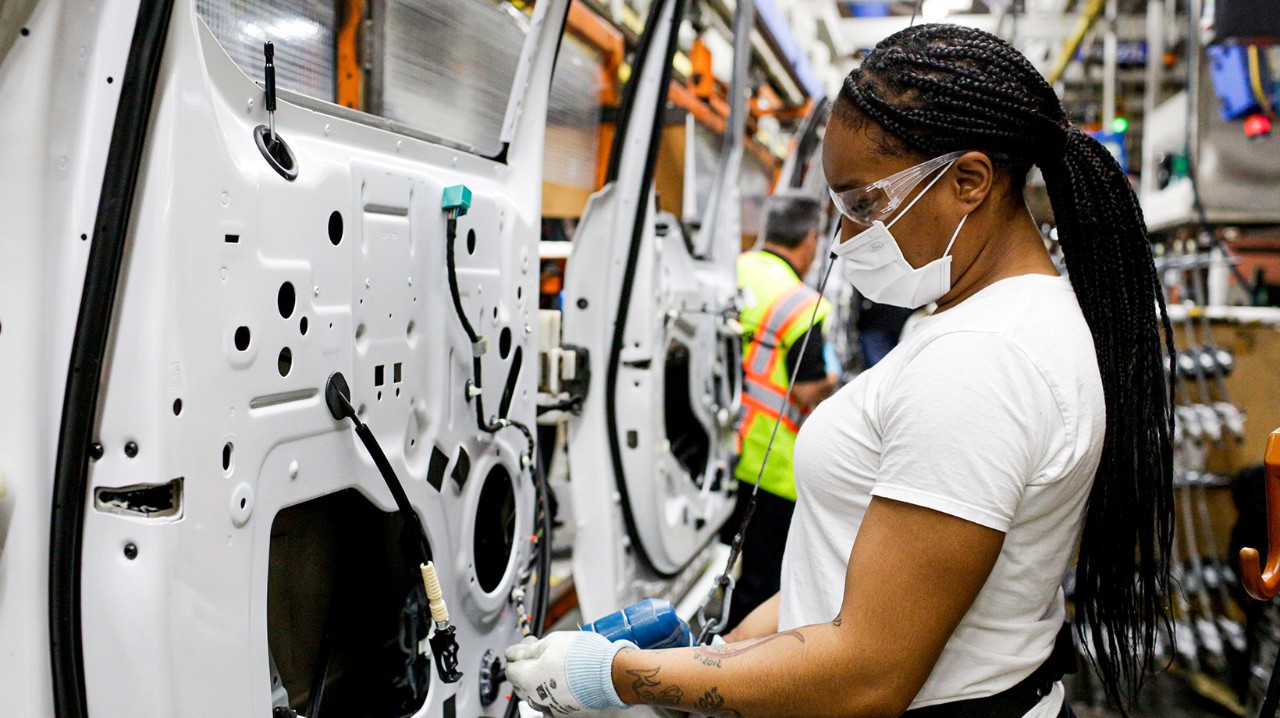 "In a post-COVID-19 business environment, as a record number of women have left the workforce, it is more important than ever that companies like Ford help improve gender equality across our entire industry," said Lori Costew, chief diversity officer at Ford. "Over the last two years, we've focused on a number of initiatives to support our team through unprecedented change. We now offer a U.S. sabbatical program with partial pay and full benefits. Ford has also enhanced its family assistance programs, including increasing U.S. salaried paid parental leave, flexible work hours and backup childcare. These practices are helping Ford retain talent, and helping our team members balance their personal and professional lives."
Ford built its brand on inclusion, with vehicles and experiences that help working people and families make the most of their lives. The company's stated Purpose is "to help build a better world, where every person is free to move and pursue their dreams." And today, the company is working harder than ever to level the field for everyone, regardless of gender or race.
Bob Holycross, chief sustainability officer at Ford, highlighted how the company's broad commitment to sustainability supports good business and its Purpose. "Our commitment encompasses all our efforts to protect people and our planet – from creating more sustainable manufacturing processes that protect the environment, to fostering diversity, equity and inclusion across our business, and investing in the communities where we live, work and serve," he said. "In the process, we're creating a growing, sustainable and profitable business, rooted in our Purpose to help build a better world."
Companies included in this year's Gender-Equality Index have demonstrated a commitment to providing an inclusive work environment, supporting work-life balance and flexible work arrangements. Ford distinguished itself across five broad measures:
Female leadership and talent pipeline: Recruiting, retaining and developing women into senior leadership positions
Equal pay and gender pay parity: Closing the pay gap through transparent, effective action plans
Inclusive culture: Implementing policies, benefits and programs that contribute to an inclusive work environment
Sexual harassment policies: Assessing sexual harassment policies and procedures
Pro-women brand: Taking into consideration factors like supply chain, products and services, and external support for women in the community
The Bloomberg Gender-Equality Index brings transparency to gender-related practices and policies at publicly listed companies and increases the breadth of social and governance data available to investors.