Edsel Bryant Ford Biography
A brief look at the life of Edsel Bryant Ford, highlighting his lifelong love of design and innovation.
Edsel Bryant Ford was born on November 6, 1893 in Detroit, Michigan, as the only child of Clara (Bryant) and Henry Ford. He was just six weeks old when his father tested the first Ford engine in their kitchen at 58 Bagley Avenue, and only 2 ½ when he rode in his father's first successful car – the Quadricycle.
As a young boy, Edsel was interested in the styling and making of automobiles. It is no accident that his first design sketches were created in 1903, the year Ford Motor Company was founded. During his years at the Detroit University School, Edsel wrote essays on automobiles and automobile manufacturing. After hours, he visited Ford's Highland Park assembly plant where he helped in the main office, the mailroom, and learned how cars were made.
At the age of 12, Edsel had his own Model N runabout. His imagination and styling ability were not satisfied with the design of these early cars. He started out to civilize automobiles with his ideal of comfort, grace, and beauty, which he expressed in a series of personally designed cars. One of these became the famous Model T torpedo runabout. After completing his studies at Detroit University School in 1912, Edsel joined Ford Motor Company, where he could learn more about automobile manufacture as an apprentice. In 1915, he was elected secretary of the Company, and in 1917, vice president. From the beginning, he assumed responsibility for the business side of the Company – sales, purchasing, advertising, and the numerous details of the daily routine.
In 1916, Edsel married Eleanor Lowthian Clay, whom he met at a dance years before. Together they had four children: Henry II (1917), Benson (1919), Josephine Clay (1923), and William Clay (1925). The couple first lived in the Indian Village neighborhood of Detroit, and later settled in their Albert Kahn-designed estate at Gaukler Point in Grosse Pointe Shores.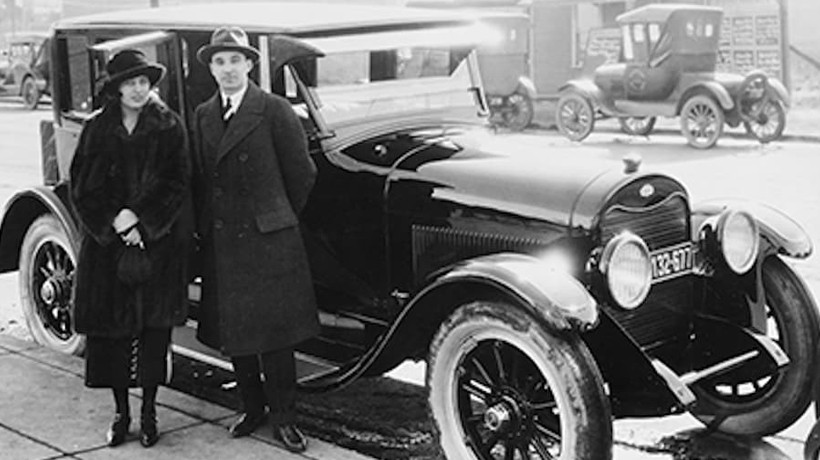 Edsel and Eleanor Ford with a Lincoln car.
Henry Ford resigned as president of Ford Motor Company in 1918, amid a clash with the other stockholders over global expansion. Edsel was elected president in January of 1919, and he began negotiations for the purchase of all shares of minority stock in the Company. By July of the same year, the Ford family were sole owners of Ford Motor Company and plans for the rapid global expansion moved forward.
In 1922, the Fords purchased the Lincoln Motor Company, which Edsel would use to build cars that were as stylish as they were useful. Henry Ford had made the most popular car in the world, but Edsel wanted to make the best car in the world. The first Lincoln Continental, which he designed with E.T. Gregorie, is still widely regarded as one of the most elegant automobiles ever made. Architect Frank Lloyd Wright considered it "the most beautiful car in the world" and bought two.
Edsel's product influence did not end with Lincoln. Changes in later Model Ts included curved surfaces, smoother lines, and the availability of colors other than black. The Model A, introduced in 1927, was Edsel's in color, style, and trim. He is credited with the installation of hydraulic brakes on Ford cars, and later, with interesting his father in building a six-cylinder engine to sell alongside the V-8. He also brought about the development of safety glass in 1926, which became a feature of the Model A in 1927. His recognition that the medium-priced market was largely untapped by Ford Motor Company led to the creation of the Mercury Division in 1938.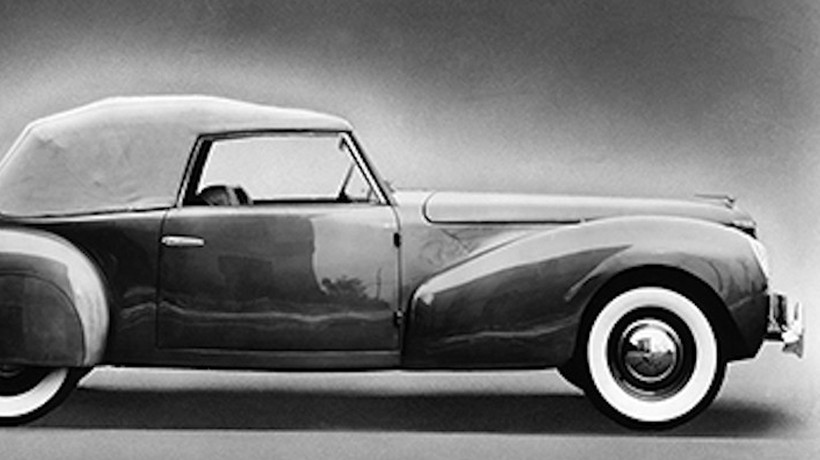 1939 Lincoln Zephyr Special for Edsel Ford.
Edsel was also interested in aircraft travel. He purchased the Stout Metal Aircraft Company to produce the Ford Tri-Motor airplane, and directed the creation of a conveyor system for mass-production of bombers for WWII. He also gave financial support to Admiral Richard Byrd's pioneering flights over the North Pole in 1926 and the South Pole in 1929.
A supporter of the Detroit Institute of Arts (DIA), and member of its Board of Trustees, Edsel commissioned artist Diego Rivera to create murals for the courtyard of the museum. Though originally mired in controversy, the resulting Detroit Industry fresco panels are thought to be the best work of the artist's career. Edsel and Eleanor Ford also donated many priceless works of art from around the world to the DIA, as well as supported the museum through financial donations.
Edsel Ford died of stomach cancer at the age of 49, in May of 1943, at Gaukler Point, with his wife Eleanor by his side. Henry Ford ordered all of Ford Motor Company to shut down and observe a moment of respectful silence the day his only child was laid to rest at Woodlawn Cemetery in Detroit.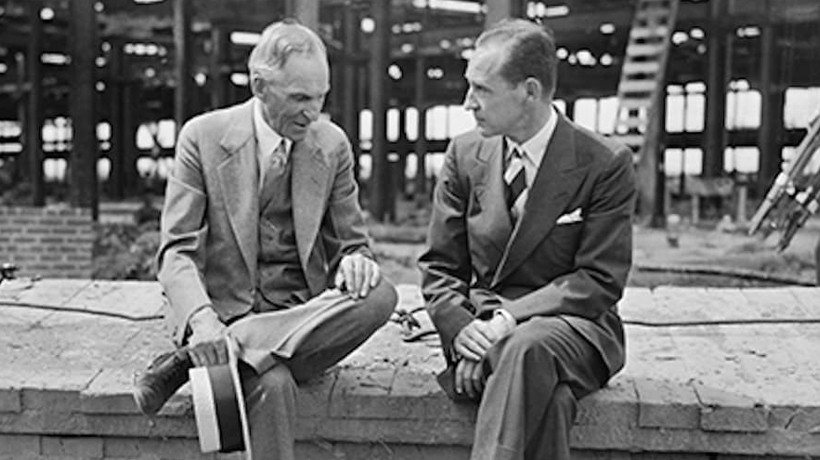 Henry and Edsel Ford in 1943.