Women of Ford Part 2: 1950s-1980s
Looking to the Women of the Past to Inspire our Future
At Ford Motor Company, we value diversity and embrace inclusion. Throughout our history we have partnered with great talent, many of whom are women, to help further these tenets. Read on for part two in a series celebrating the accomplishments of some of these inspiring women.
In the 1950s, Ford expanded roles for women by opening new and varied opportunities to them. For example, by 1958 Ford had five women stylists working at the Advanced Styling Studio, including Helen Vincent and Sally Eaton. Vincent, who was inspired by paintings like Van Gogh's "Iris," sketched and weaved fabric design for cloth upholstery in vehicles. Eaton sketched new designs, to be duplicated by textile mills, for the trim and color studio.
In October 1962, Ford employed approximately 11,500 women. Of those, 7,200 women were salaried employees who mainly worked secretarial or clerical jobs, which was typical of the automotive industry at that time. The average worldwide employment for Ford Motor Company in 1962 was 302,563 employees. Since women hadn't yet reached 4% of the Company's workforce, opening doors to let women in would require more attention in the coming years.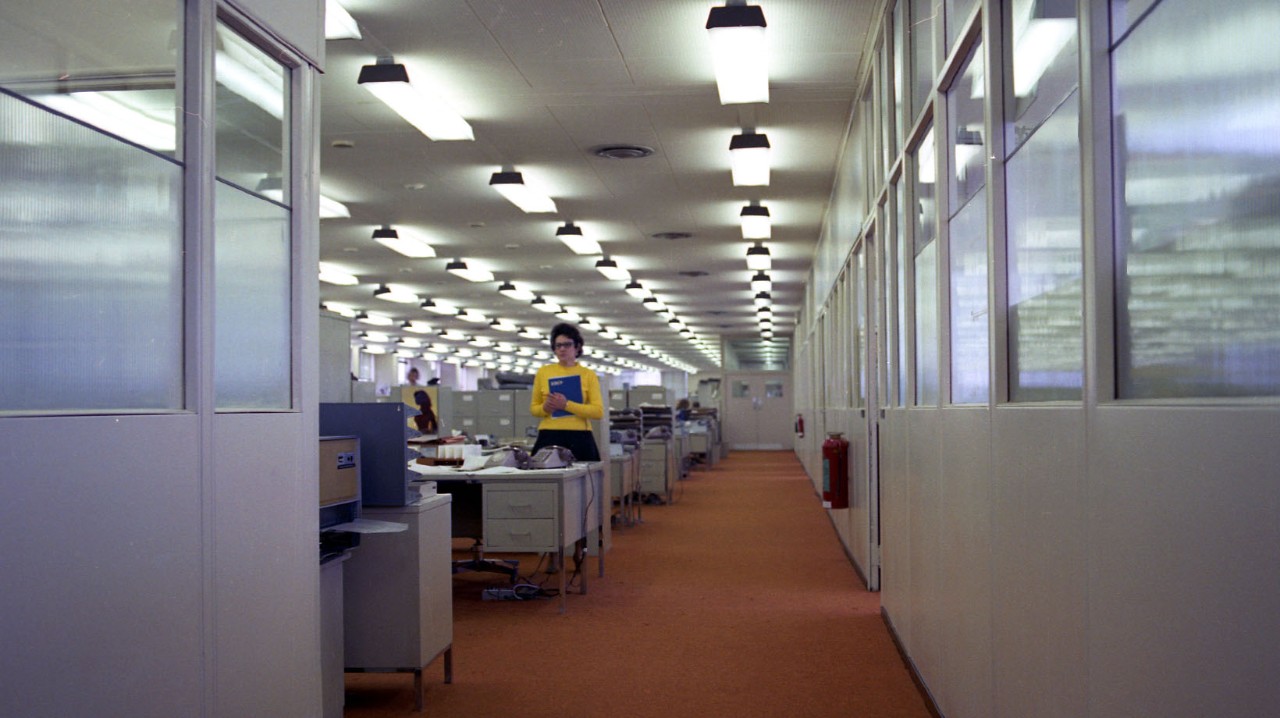 By 1969, Ford had 10 female engineers employed at the Research and Engineering Center in Dearborn, Michigan. That same year Concetta Celia DiPonio, who worked in data processing for Ford, was named one of the top working women in Detroit by The American Businesswomen's Association. DiPonio also served as President of the Ford Girls Club, which provided social, educational, cultural, and sporting opportunities for female employees.
Internationally, women in the workforce were also making their voices heard. The Ford Sewing Machinist Strike led by Rose Boland, Eileen Pullen, Vera Sime, Gwen Davis, Violet Dawson, and Sheila Douglass began on June 7th, 1968, when women sewing machinists at Ford Motor Company Limited's Dagenham plant walked out. They were striking because their jobs were labeled "grade B" or unskilled, despite the training they had to undergo to maintain these jobs. They were also paid less than their male counterparts. They were followed later by the machinists at Ford's Halewood Body & Assembly plant. These women made car seat covers and as stock ran out, the strike eventually resulted in a halt to all car production. This strike would ultimately lead to the passing of the Equal Pay Act of 1970 in the U.K.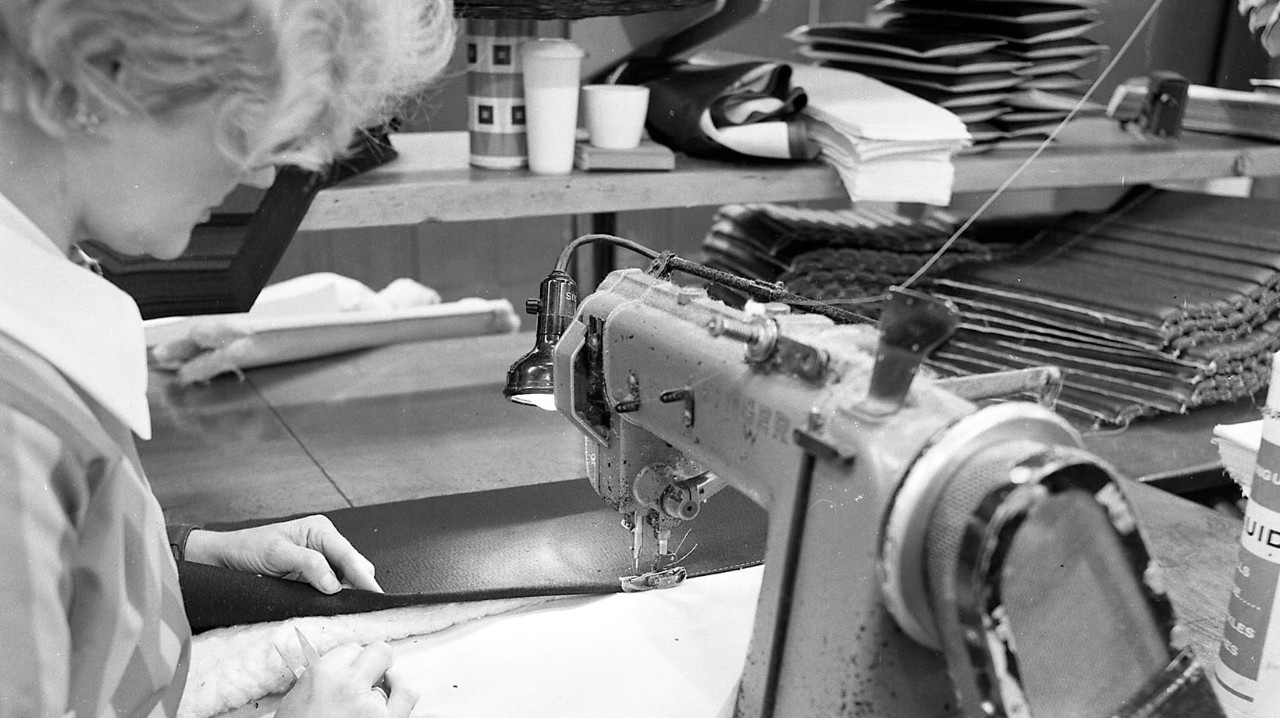 Previous trends in hiring women in engineering and design continued into the 1970s. In 1979 Wilma L. Jackson worked as a senior numerical systems development engineer at Design Center. Jackson started at Ford as a computer programmer in the late-1960s. She is highlighted as having played a role in a variety of projects, including the automation of trim and color availability charts for all Ford Motor Company vehicles, which had previously been prepared and maintained manually.
Mimi (Ornes) Vandermolen joined Ford in 1970 as a designer for the Philco home appliance division of Ford and by the late 1980s was promoted to the position of Design Executive for Small Car and Concept Studios, Ford North America. Vandermolen is perhaps best known for her work in the thoughtful, ergonomic interior design of the 1986 Ford Taurus. Much of Vandermolen's work was motivated by the needs of female drivers. "If I can solve all the problems inherent in operating a vehicle for a woman," she maintained, "that'll make it that much easier for a man to use."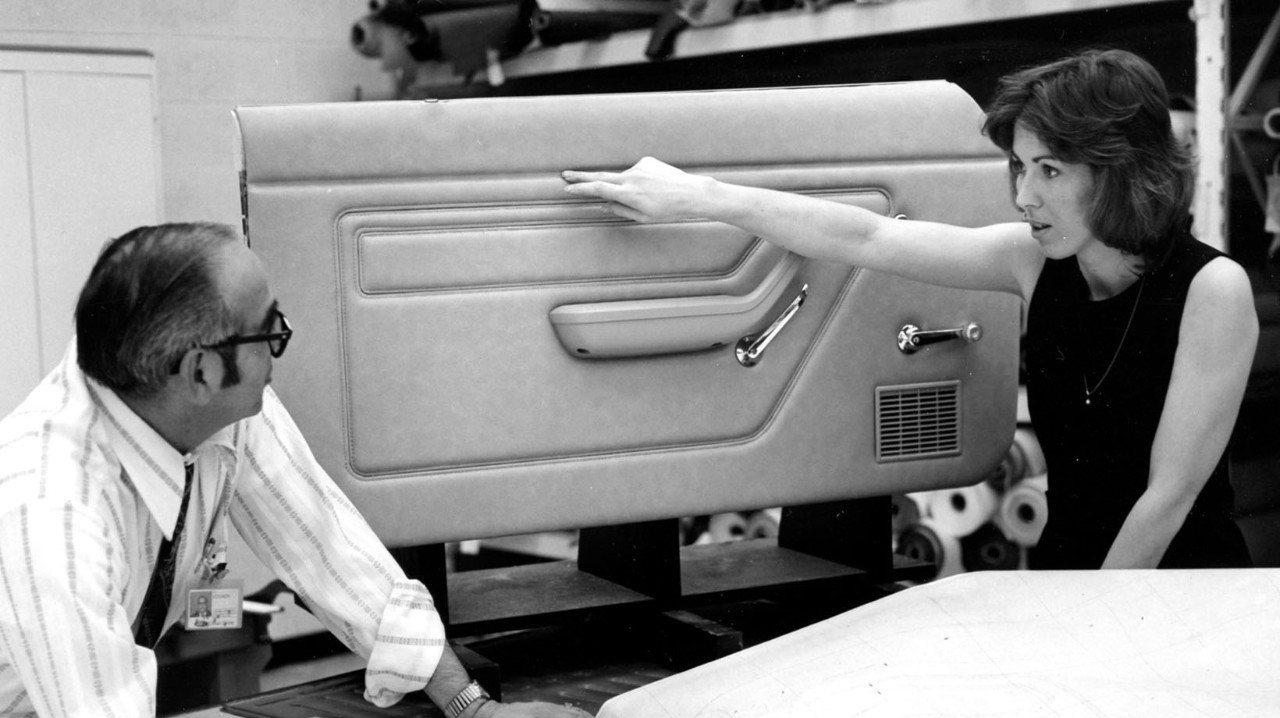 In 1976, over 20 years after Eleanor Clay Ford served out the remainder of Edsel Ford's term on Ford's board of directors, New York Times Company executive Marian S. Heiskell became the first woman elected to serve on the board. Heiskell would serve on our board for 13 years. In 1979, Ella Ledbetter, a 48-year-old instrument panel installer at the San Jose Assembly Plant, became the first woman elected president of a UAW-Ford local union. She had been with the plant since 1973 and had been serving as a committee person for the union since 1976.
The career of Helen O. Petrauskas offers a noteworthy example of the involvement of women in Ford's mission to be a safe and environmentally conscious company. Beginning her career at Ford in 1971, as a staff attorney on emissions and safety, Petrauskas would go on to hold several different positions of increasing responsibility at the Office of General Counsel. In 1982, she was appointed executive director of Environmental and Safety Engineering, and in 1983, was named vice-president of the same organization. She would go on to serve in this position until 2001.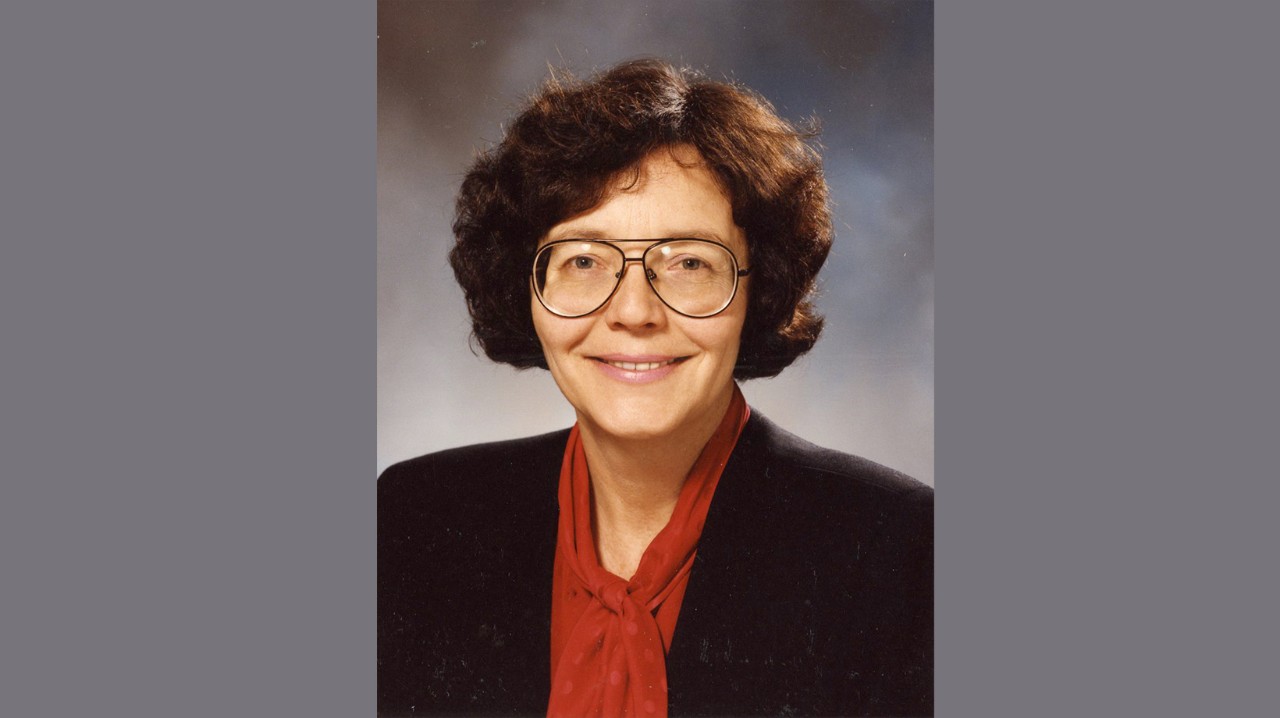 The corporate sphere became significantly more open to women from the 1950s through the 1980s, when new jobs were available in fields that women would not have had the opportunity to pursue previously. In areas such as design, engineering, clerical work, manufacturing, and even labor organizing, the women of Ford left their mark on the Company and the employment market. Look for part three of Women of Ford to learn more about how progress continued towards our diverse and inclusive workplace of today.

About Ford Motor Company
Ford Motor Company (NYSE: F) is a global company based in Dearborn, Michigan, that is committed to helping build a better world, where every person is free to move and pursue their dreas. The company's Ford+ plan for growth and value creation combines existing strengths, new capabilities and always-on relationships with customers to enrich experiences for and deepen the loyalty of those customers. Ford develops and delivers innovative, must-have Ford trucks, sport utility vehicles, commercial vans and cars and Lincoln luxury vehicles, as well as connected services. Additionally, Ford is establishing leadership positions in mobility solutions, including self-driving technology, and provides financial services through Ford Motor Credit Company. Ford employs about 182,000 people worldwide. More information about the company, its products and Ford Credit is available at corporate.ford.com.