The iconic 1949 Ford brings award-winning design to the line-up after the end of World War II.
Following World War II, Ford Motor Company transitioned itself from a military manufacturing hub back to the consumer vehicle builder it had been previously. The 1949 Ford was the first post-war vehicle the company produced featuring a completely new design, under Henry Ford II's leadership, and created by famed industrial and automotive designer, George Walker. 
Walker sought to combat the existing bulkiness that was common in vehicle designs at that time. He and his team designed a vehicle with smooth sides, creating some of the first aerodynamic considerations for an automobile in the 1940s. The car was unveiled to the public at the Waldorf-Astoria Hotel in New York City on June 10, 1948. The 1949 Ford won the Fashion Academy Award for overall styling. It was advertised as the "Car of the Year" and its innovative body styling drew in buyers in great numbers.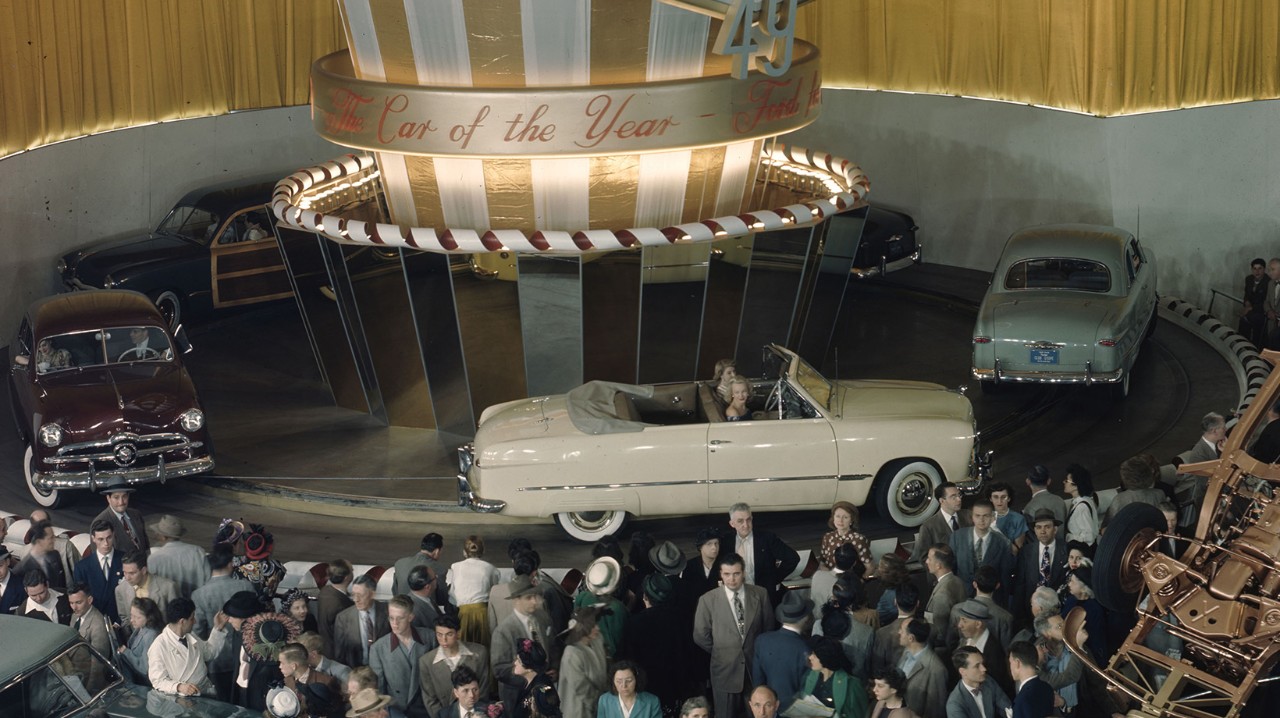 The 1949 design was molded along functional lines, resulting in its low sweeping silhouette. The iconic front end was distinctive, the hood large but smaller than prior vehicle models. The vehicle came in two lines, the Ford and the Ford Custom. Body styles in both lines include the four-door sedan, two-door sedan, club coupe. Convertible and station wagon models were obtained only in the Custom line and the three-passenger Coupe only in the Ford line. There were eight new exterior colors offered including Bayview Blue Metallic and Arabian Green.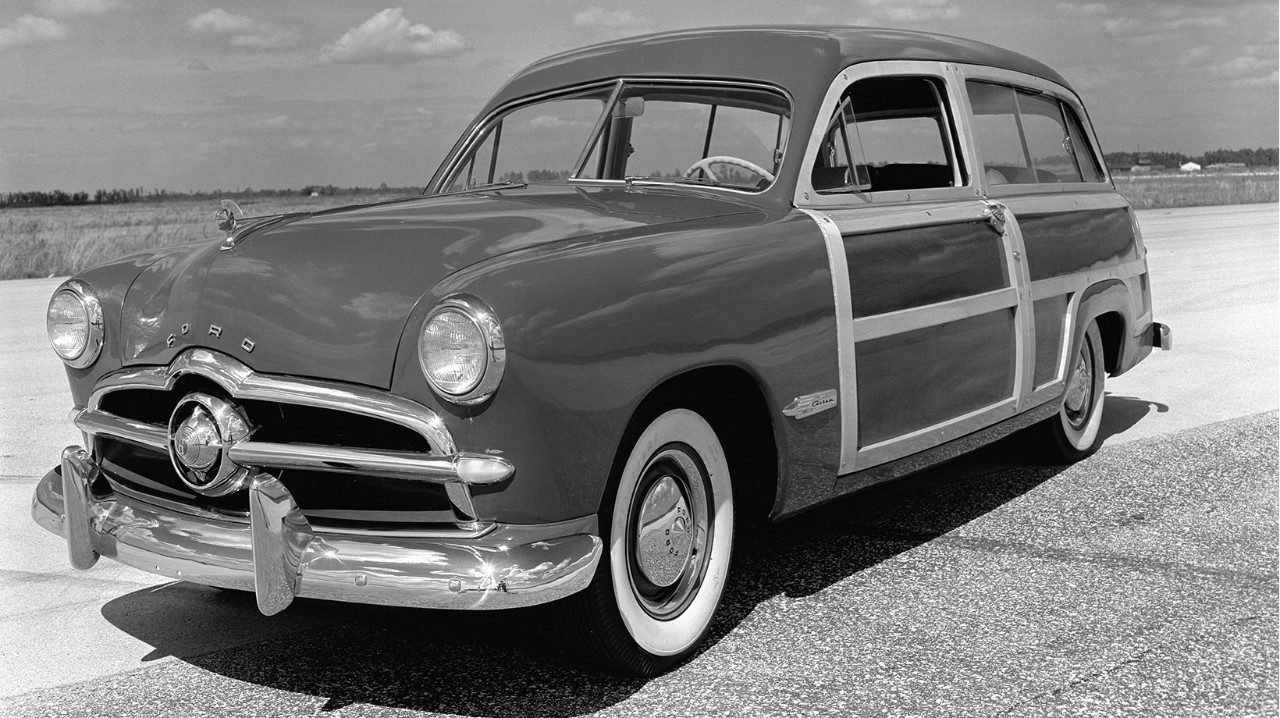 The vehicle sales reflected the popularity of the car. In 1949 Ford Motor Company sold over one million Fords, Mercurys, and Lincolns to the American people. Their new popularity was reflected in Ford doubling its profit, emerging from the years of meager gains and disheartening losses to success and strength.
A total of 1,118,762 1949 Fords were produced.  Historians refer to the car as the vehicle that saved Ford Motor Company as it was the 1949 Ford that started the company on the track from losses in the immediate post-war period to profits in the 1950s. The vehicle was only produced for a few years but it was crucial to the return of the company from wartime manufacturing to vehicle production. The 1949 Ford was the vehicle that proved that Ford Motor Company would remain strong in the new, post-war world.