Ford's Legal Alliance for Women Enlists Law Firm Volunteers from Around the World for Global Day of Service
Ford's Legal Alliance for Women organized a Global Day of Service aimed at helping nonprofit groups support women's well-being.
Ford's Legal Alliance for Women is coordinating another Global Day of Service on Sept. 26, aimed at helping nonprofit organizations support the well-being of women and girls
Ford attorney volunteers and other employees in southeast Michigan will gather in Detroit on Sept. 28 to assist at an expungement fair to help residents improve their job prospects
Global Day of Service coincides with Ford's Global Caring Month, in which thousands of Ford volunteers in 34 countries work to build stronger communities throughout September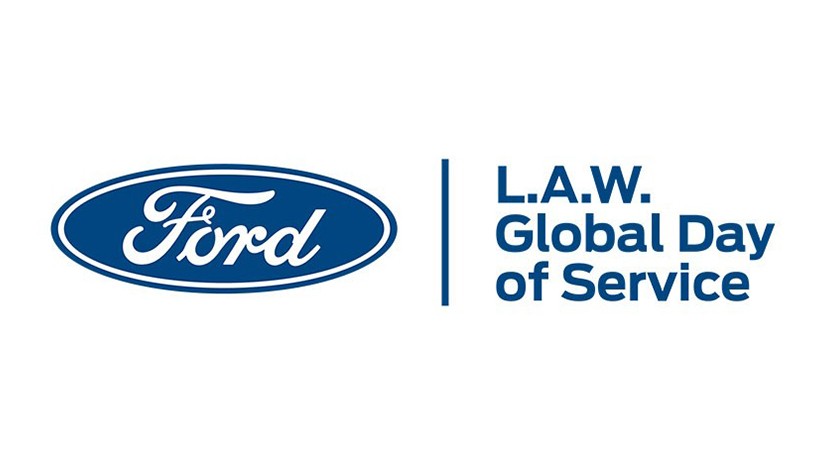 DEARBORN, Mich., Sept. 24, 2019 – Ford Motor Company's Legal Alliance for Women is spearheading another Global Day of Service this Thursday to assist nonprofit organizations worldwide in supporting the empowerment of women and girls. Employees from more than 70 law firms will join Ford volunteers working at homeless shelters and food banks, and performing pro bono legal work to help make people's lives better.
The vision of this Global Day of Service is to help community organizations that are supporting educational opportunities, addressing health and legal issues and advancing programs that benefit women and girls. This effort, bringing together volunteers from 30 states throughout the United States and eight additional countries – including Argentina, Brazil, Germany, Mexico, Spain, Thailand, the United Kingdom and Venezuela – aims to make a positive impact in the communities where Ford and its partners conduct business.
"Community service with a resolute focus on positively impacting the lives of women and girls is particularly important because of the exponential impact strong and thriving women have on our communities," said Bradley Gayton, general counsel, Ford Motor Company. "It is not only gratifying to serve, it is an important part of the Ford Fund's mission to build stronger communities."
Ford's Legal Alliance for Women and partner law firms in southeast Michigan will also participate in the Project Clean Slate Expungement Fair in Detroit on Saturday. They will work with eligible city residents to get their criminal records erased so they can pursue better employment opportunities.
"The passion we share in advocating for and serving our communities extends beyond this one day," said Beth Rose, chief compliance officer, Ford Motor Company, and chairperson of Ford's Legal Alliance for Women. "This is part of who we are as individuals and drives our community service year-round."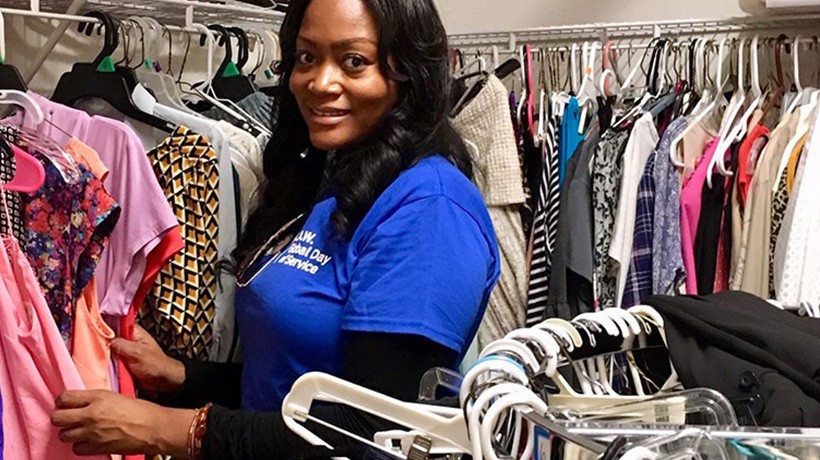 This Global Day of Service is part of Ford Global Caring Month, the signature annual event of Ford Volunteer Corps. Throughout September, thousands of Ford employees team up to perform community service work in 34 countries. Ford volunteers feed the hungry, install clean water systems, renovate schools and shelters, build homes, and mentor young men and women to help make people's lives better.
"Ford volunteers play a vital role in demonstrating Ford's commitment to become the world's most trusted company," said Todd Nissen, director, Ford Volunteer Corps. "We appreciate all they do to make the world a better place for everyone."
The Ford Volunteer Corps is the heart of a global network that enlists thousands of employees annually. Ford Global Caring Month is the largest concentration of Ford employees performing service work in communities globally, but Ford volunteers are engaged year-round at food banks, care facilities and schools. Since its launch in 2005 by Executive Chairman Bill Ford, Ford Volunteer Corps has contributed 1.7 million hours of community service in 50 countries, representing nearly $45 million of in-kind community investments.