Transforming the Research & Engineering Center in Dearborn into a high-tech, efficient, forward-thinking campus for thousands of Ford designers, engineers and product development workers takes vision.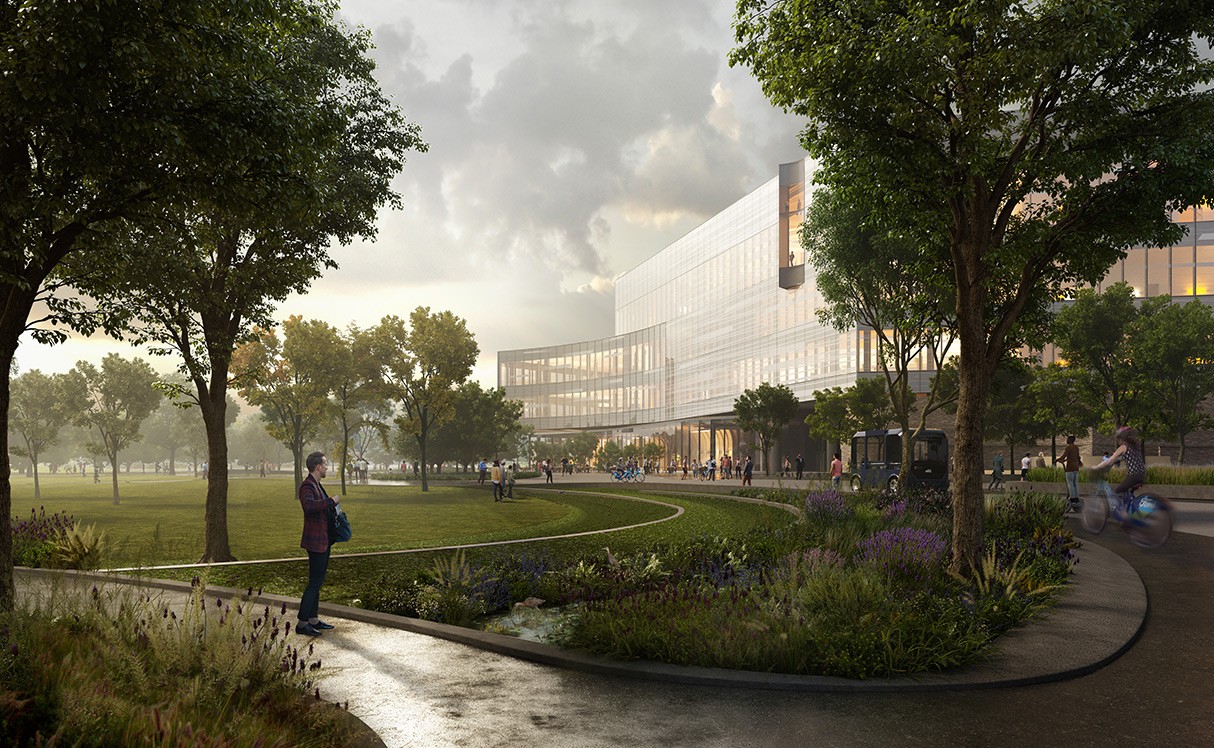 Campus Transformation Update
Construction continues on our Dearborn campus as we make way for our 2-million-square-foot new central campus building planned near Oakwood Boulevard and Village Road.  During the week of March 29, we will begin preparation for our building foundation.  This work includes drilling at the construction site.  As a result, you may experience noise and vibration.
All work will occur between 7 a.m. and 7 p.m., Monday through Saturday in accordance with City of Dearborn regulations for exterior construction.  We will continuously monitor noise, dust and vibration at the site.
As always, we appreciate your support and understanding.
Questions or concerns:
Email: dcampus@ford.com
Our plan calls for significant infrastructure modifications, literally rebuilding our product campus from the underground up – all while maintaining operations.
In accordance with city of Dearborn regulations, exterior construction will take place between 7 a.m. and 7 p.m., Monday through Saturday.
All construction will be in accordance with city regulations for noise control.
As with most construction projects, there will be dust; however, we are using industry-best practices for dust mitigation.
Parking deck 400 will now be located behind Edison Park. We will limit light levels, dimming lights during evening hours with the exception of required emergency lighting.
The parking deck will be an open-air five-story structure, approximately 65 feet high with glass stair towers.
A traffic consultant has completed a study. The main arterial roads have adequate capacity to support the increased population of the Ford campuses. Interior roads will be reconfigured to address internal congestion. In addition, we expect many employees to travel less from office buildings during the day because of new technology and collaborative work environments.
Decisions on road openings and closures are determined by the city of Dearborn and Wayne County Road Commission.
Edison Park will not be affected by construction activities.