Opportunities for our military
Veterans and reserve forces are some of Ford Motor Company's strongest employees. Learn more about the men and women who have served their country and also found great careers at Ford.
Information for Our Veterans
Ford's Proud History of Inclusion

Ford Motor Company has a proud history of supporting the military, dating as far back as 1919, when Henry Ford began to hire disabled veterans returning from World War I. This philosophy of inclusion made the company one of the first to hire people with disabilities, adapting the work environment to their specific needs. Henry Ford also honored these veterans by organizing a caravan of 50 Model Ts to take them to a convention in San Francisco.
During World War II, Ford Motor Company shut down civilian vehicle production to dedicate all of its resources to Allied war efforts. After the war, Henry Ford's grandson, Henry Ford II, made a practice of integrating returning veterans into the workplace, which is still a vital priority at Ford.
Today, Ford Motor Company continues to support our military, taking special care of those troops whom we employ. Here, veterans have the opportunity to bring their unique skills to such varied automotive industry sectors as information technology, product development, marketing and more.
It's our privilege to invite veterans to develop their career aspirations to Ford, where we foster an inclusive culture - free of barriers - and all employees are included, respected and appreciated.
Ford Veterans Network Group (VET NG)
The VET NG seeks to raise awareness within the company about our veterans, their issues and contributions to the company and seeks to promote and create opportunities for vehicle sales within the active military and veteran communities.
Ford Proud to Honor
Proud to Honor is the military support initiative by Ford Motor Company. It raises awareness, strengthens existing programs and creates an even more meaningful connection with our service members. Learn More.
Our commitment to veterans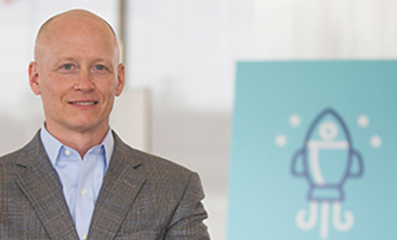 Global Technology Manager
As a global technology manager at Ford and a deployed U.S. Navy Reserve Force intelligence supervisor, Todd has two serious careers. Thankfully, they both complement each other in many ways.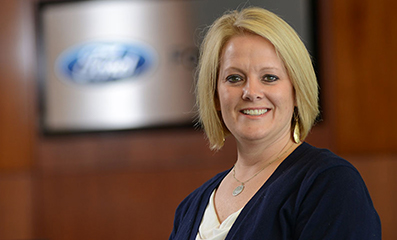 Erin is used to going above and beyond as a paralegal at Ford and in the U.S. Navy.
Kevin spent many years in the military before joining Ford as a software engineer.
JOIN OUR TEAM

Help us build the best and we will bring out the best in you and further your career.