At Ford Motor Company, we strive to put people first and create a culture that's focused on doing the right thing. We believe in working together and we face challenges head-on, because we're Built Ford Tough. We're one team aiming to make people's lives better while creating value, delivering excellence and ultimately going for the win.
Meet some of the people who are helping transform Ford to create more distinctive, innovative products and services. Scroll through the thumbnails below to learn who they are and how they use software to push the envelope for the company.
Ford Impressive Employee Gil Gur Arie
Chief Global Data, Insights and Analytics Officer
After 20 years in the Israeli military's homeland security data operations, Gil Gur Arie is applying similar analytics to Ford's vast operations – including all key AI disciplines – to transform the company and help owners drive more enjoyably, productively, and more safely.
Ford Impressive Employee Alex Purdy
Head of Business Operations, Ford Enterprise Connectivity
At Ford, Alex Purdy is applying his curious mind to explore how software and connectivity can revolutionize the company, including transforming ownership experiences from periodic touchpoints to an "always-on" relationship with customers.
Ford Impressive Employee Perissa Millender
Director, Technology & Feature Strategy
Perissa Millender is passionate about creating and delivering software-based features that enhance and complement customers' everyday lives by shaping the vision of what's on the horizon for next-generation Ford and Lincoln vehicles.
Ford Impressive Employee Pramita Mitra
Research Supervisor, IoT & Blockchain
Pramita Mitra not only leads Ford's blockchain initiatives but serves a key role for an industry group that sets standards for automakers to accelerate the launch of this potentially game-changing technology.​
Ford Impressive Employee Yvonne Gloria
Supervisor, Core Speech Technology
Yvonne Gloria leads the company's work in natural language recognition, helping further push Ford SYNC-connected vehicle system that uses hands-free, voice-controlled technology to help drivers make calls, select music or get directions while reducing distractions while driving.
Ford Impressive Employee Sonya Bentley
Supervisor, SYNC and Connected Services Quality
Sonya Bentley's role involves always looking into the future, determining which features will be most useful to customers and working out the feats of engineering it will take to bring those features to life.
Ford Impressive Employee April Johnson
April Johnson helped lead the launch of the first Ford Power-Up software updates and now helps regularly bring customers new features and enhancements making their vehicles better over time.
Ford Impressive Employee Brandon Johnson
Connected Customer Experience Manager. International Markets Group
Brandon Johnson is helping deliver FordPass to customers in new countries –all while exploring the country on the road with his family and RV in tow.
Learn what our employees have to say about their career journey with Ford through a Q&A session. We talk about their role, our company culture, and advice they have for future employees.
Research & Development Data Scientist
Cynthia loves having the opportunity to work a variety of different projects.
Kevin spent many years in the military before joining Ford as a software engineer.
Get to know our employees as they provide their take on working for Ford Motor Company.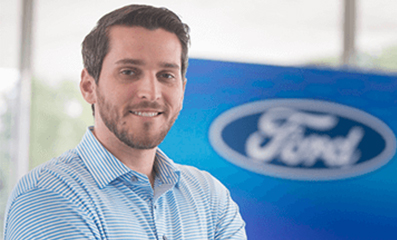 Brandon Cameron
Chassis Controls Supervisor
Though he grew up dreaming of becoming a professional soccer player, Brandon says he always had an interest in the automotive industry because of his family roots.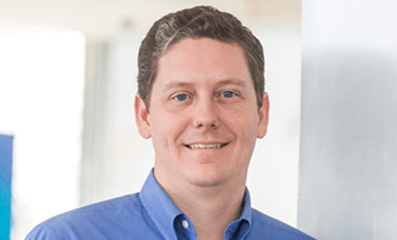 Cary Diehl
Human Factors Engineer
When it comes to customer experience, Cary Diehl says it's all in the details.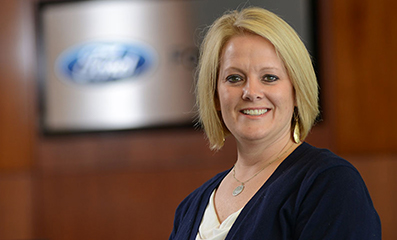 Erin Meadows
Senior Paralegal
Erin is used to going above and beyond as a paralegal at Ford and in the U.S. Navy.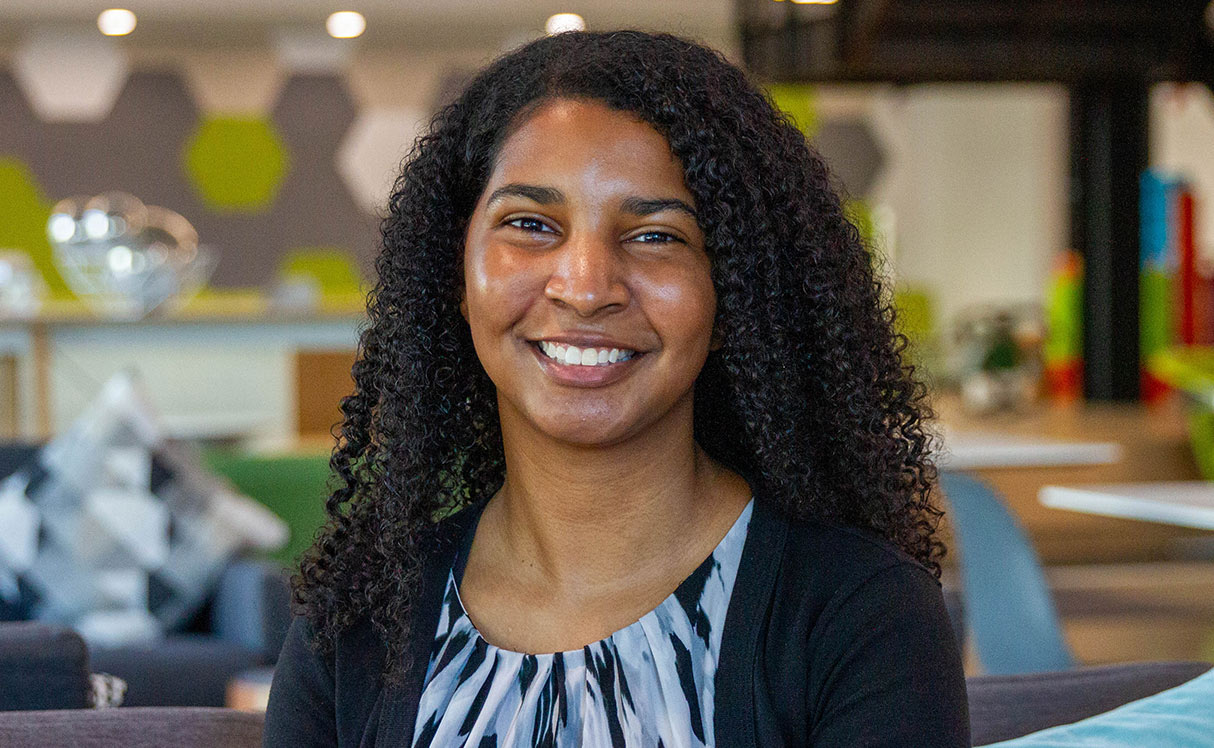 Kristin S. Jordan
Research Engineer, Controls and Automated Systems
Kristin helped create the Palo Alto Ford African Ancestry Network (FAAN) Chapter and currently acts as the lead for the chapter.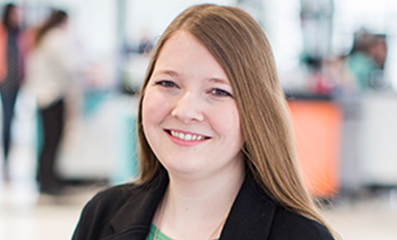 Molli Andor
Manufacturing Engineer
From tinkering in her father's garage to working on real engines, Molli Andor loves a good challenge.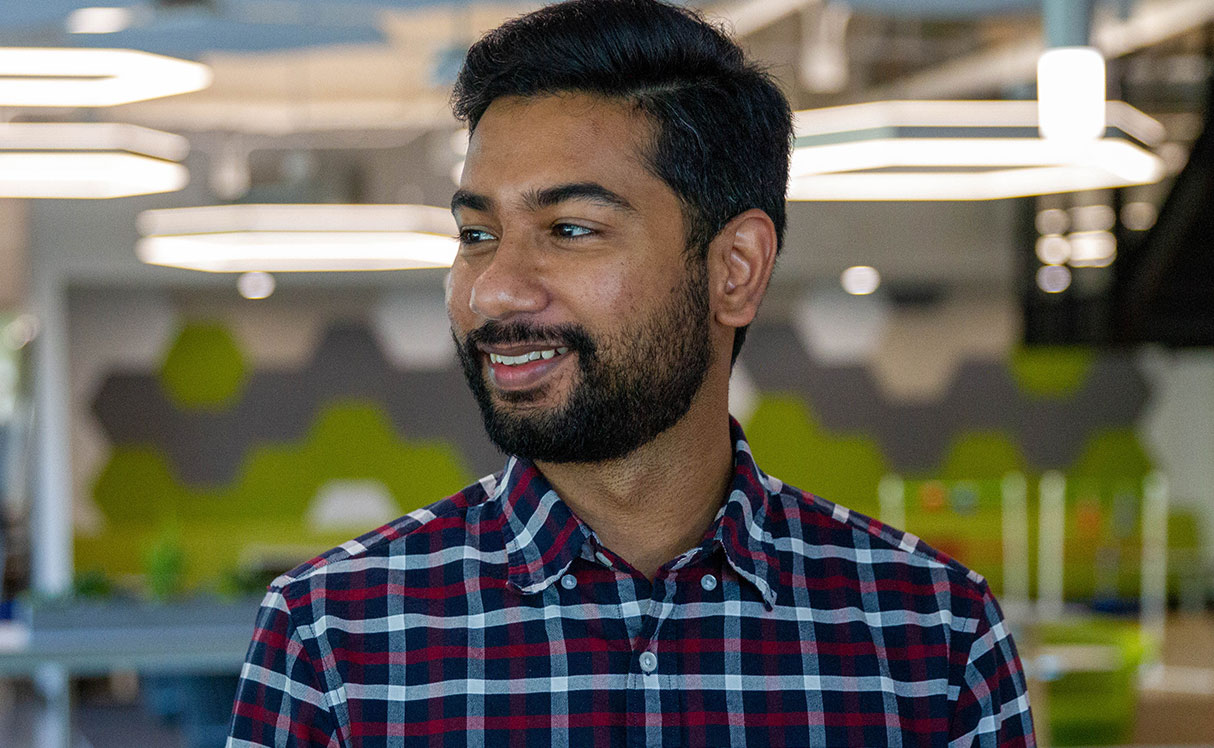 Tejaswi Koduri
Supervisor, Conditional Automation
Tejaswi has been with Ford for almost 7 years, and was one of the early hires in the Palo Alto office.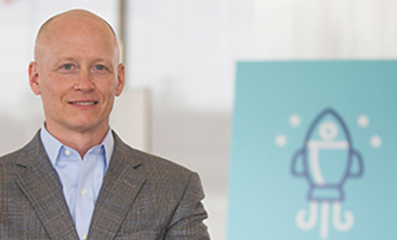 Todd Brooks
Global Technology Manager
As a global technology manager at Ford and a deployed U.S. Navy Reserve Force intelligence supervisor, Todd has two serious careers. Thankfully, they both complement each other in many ways.
Victoria Schein
Product Development/Research Engineer
At just 26 years old, Victoria Schein has already filed 33 patents while researching mobility and connectivity for Ford.